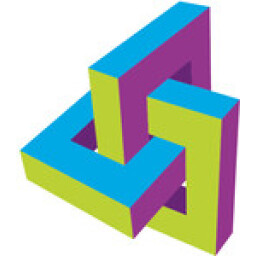 CLS Services
Gepubliceerd: 19 dagen geleden
Validation Engineer - New Equipment
Gepubliceerd: 19 dagen geleden
CLS Services is a leading professional recruitment agency, specialised in the recruitment and career coaching of people with a background in chemistry & life sciences. For our client, Mentor Medical Systems, we are searching for a Validation Engineer - New Equipment.

Keywords
B.Sc./M.Sc.
Validation
Medical Devices
New equipment
Job description
Do you have experience with the validation of new equipment in a pharma or medical devices environment? Then this is a great opportunity for you!
As Validation Engineer - New Equipment your daily job consists of:
Being both behind laptop / on the shop floor as well;
Current process improvements - new processes;
Writing protocols for validation;
Connecting with Production and Engineers, part of projects most of time;
Day to day supporting CAPAS: non-conformances;
Technical investigation process and equipment;
Stake holder & relationship management, aligned on ways of working being efficient;
Focus on patient, risk assessment, work safely and efficient (prioritise).
Who we're looking for
The ideal candidate has a B.Sc. or M.Sc. in a relevant area with 3 to 6 years of Equipment Validation experience preferably in the field of Medical Devices or Pharmaceutical/Healthcare industry. We are looking for someone who takes ownership, is a fast learner and not afraid of jumping in new things getting the information.
Company profile
A Global Leader in Aesthetic Medicine Founded in 1969, Mentor World-wide LLC is a leading supplier of medical products for the global aesthetic medicine market. The Company develops, manufactures, and markets innovative, science-based products for aesthetics markets around the world. Headquartered in Santa Barbara, California, Mentor has manufacturing and research operations in the United States, Mauritius, and the Netherlands. Mentor has made breast implant devices for more than 20 years. Mentor's breast implants are for use in both breast augmentation and breast reconstruction and are of the highest quality, and made under strict standards of design and testing.
Additional vacancy information
Reference: A2100025
Contract: Temporary contract with CLS Services
Education: HBO/BSc.
WO/MSc.
Terms: Project for at least 6 months with intention to extend. Partially onsite, 1 - 2 days per week onsite now rest remote, but after Covid-19 restrictions this role is 100% onsite.
Days of leave: 25 + 11
See here our other employment terms for this vacancy
Contactperson: René Kemps
Phone: +31 (0)88 22 77 555
Solliciteer nu