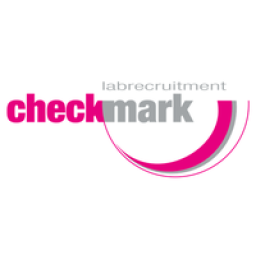 CheckMark Labrecruitment
Gepubliceerd: ongeveer 2 maanden geleden
Technician Fermentation
Gepubliceerd: ongeveer 2 maanden geleden
Waar ga je aan de slag - Where will you work
This company is an global supplier in food enzymes, cultures, taste and health ingredients and other specialties.
Wat ga je doen - What will your job be
As a Technician Fermentation you ware responsible for the optimization of processes by conducting fermentations of microbial products and analysis of the products. Do you have a Mbo-4 or Hbo degree in the Life Science and are you eager to gain more experience in the laboratory? Apply now!

As a Technician Fermentation you will work on the optimization of different fermentation and downstream processes. Your key responsibilities:

Conducting fermentations of microbial products (startercultures / probiotics) and analysis of the (final) products
Support the fermentation scientist and execute experimental studies in an efficient manner that meet project goals and timelines
Be able to understand technical issues and the impact of various factors on yield and viability of cultures
Interact (in word and actions) in multi-disciplinary teams: fermentation, formulation, freeze-drying, application and analysis
Processing and interpretation of experimental data, write experimental reports (English), and in-house presenting of technical data

Wat vragen wij - What are we looking for
For the position of Technician Fermentation we are looking for an enthusiastic and motivated candidate who meets the following profile:

Hbo or mbo degree in Life Science or related fields. Candidates holding a MSc degree or higher are not considered for this position

Preferably experience with fermentation of microbial products
You like to work together with Operations to improve the fermentation process
Eager to learn new techniques
Being critical and analytical, a hands-on mentatility and having fun working in a laboratory

Good communication skills, fluent in English and Dutch

Wat hebben we te bieden - What do we offer
Long term position, which starts with a 12 months contract at CheckMark
Salary indication of €2700,- gross per month based on a full-time position
Full-time position, where 32 hours a week is negotiable
Wil je meer weten - More information
Neem voor meer informatie contact op met Jurjen Wilschut: 088 00 211 22 // 06 3024 7453
Vacaturenummer: 7123

Solliciteer nu