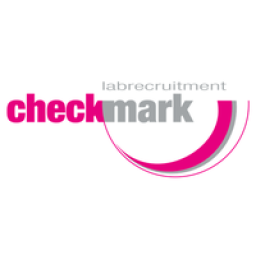 CheckMark Labrecruitment
Gepubliceerd: ongeveer 1 maand geleden
Technician Analytical Biochemistry
Gepubliceerd: ongeveer 1 maand geleden
Waar ga je aan de slag - Where will you work
This company is a leading global supplier of food enzymes, cultures, taste and health ingredients and other specialties. You will be part of the Macromolecule Analysis team which is responsible for developin, implementing and performing analytical methods for macromolecules (proteins, carbohydrates, complexes).

Wat ga je doen - What will your job be
In this role als Technician Analytical Biochemistry you will perfom several state-of-the-art biochemical experiments. Are you interested? Apply now!
As Technician you perform a broad range of enzyme activity analyses in different complex biological matrices. Execution can be manual, or (partially) automated. Your responsibilities

Accurately conduct activity analyses with different detection techniques like UV/Vis, titrimetric or viscosimetric

This includes preparation of the samples delivered by the customer as well as independently operating the equipment (like spectrophotometers, Konelab and Gallery Analyzers, Hamilton robots)
Where relevant, you adapt and validate methods of analysis to meet project/customer needs under supervision of a senior technician and/or scientist
Furthermore you interpret, analyse and report the results of these experiments
You contribute to maintenance of general laboratory as well as the equipment

Wat vragen wij - What are we looking for
For the position as Technician Analytical Biochemistry we are looking for an enthusiastic candidate who meets the following requirements:
MLO or HLO degree in biochemistry, or analytical chemistry with a clear affinity for biochemistry
Experience with enzyme activity assays
You are critical on the quality of your data and you show a high level of ownership
You are a customer-oriented team player with good communication skills

Fluently in both Dutch and English, spoken and written

Wat hebben we te bieden - What do we offer
Long term position, which starts with a 6 months contract at CheckMark
Salary indication from €2900,- gross per month based on a full-time position
Full-time position, where 32 hours a week is negotiable
Dayshift
Wil je meer weten - More information
Neem voor meer informatie contact op met Jurjen Wilschut: 088 00 211 22 // 06 302 47 453
Vacaturenummer: 6966
Solliciteer nu