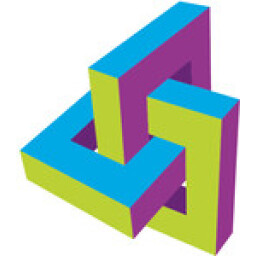 CLS Services
Gepubliceerd: 25 dagen geleden
Technical Specialist Sample Management for COVID-19 Vaccine testing
Gepubliceerd: 25 dagen geleden
CLS Services is a leading professional recruitment agency, specialised in the recruitment and career coaching of people with a background in chemistry & life sciences. For our client, Janssen Biologics B.V., we are searching for a Technical Specialist Sample Management for COVID-19 Vaccine testing.

Company profile
Janssen Biologics creates, acquires and markets unique biopharmaceutical therapies. Their innovative products focus on the management of three major disease areas; cardiovascular, immunological disorders and cancer.

They strive to be a prominent company. Not only by the marketing of important new products. They also effectuate to increase the applications of their existing products. This means investing in the right research, forging the right business partnerships and hiring the right people to maintain the highest quality.

Department
As a part of ONE JSC Lab situated at the Janssen Biologics Manufacturing site in Leiden, the COVID-19 Vaccine Test Team is responsible for Sample Management and execution of all analytical test methods using various techniques. Sample Management will support in process control and both product release and stability.

Job description
We are looking for a Technical Specialist who can support the required Sample Management activities and, additionally, will actively handle quality and compliance related topics, including medium and high-level deviations, CAPA, NPI GAP assessments and Change Controls. The jobholder will also contribute to maintaining cGMP compliance and support the LEAN status of the team. Further, the jobholder will act as SME during cGMP inspections and is NPI contact person during tech. transfer.

The key responsibilities of the jobholder:

1. Lab Execution

The jobholder is responsible for Sample Management process to support execution activities of concerned departments in a manner that is efficient, cGMP compliant and safe. This could be accomplished by means of GAP analysis, protocols and reports performed during the new product implementation;
The jobholder serves as an expert on Sample Management and will be requested to represent the team during internal/external meetings. The jobholder will act as a Subject Matter Expert (SME) during audits and inspections and writing observation responses;
The jobholder is responsible for creating URS's in collaboration with automation specialist and provides lab input for the new equipment or technologies to NPI Lead;
The jobholder participates in or leads special projects or studies and will support short- and long-term projects meeting due dates within the established timelines;
The jobholder leads and drives continuous improvement processes.
2. Deviation Management
The jobholder is responsible for deviation management within the COVID-19 Vaccine Test Team. This includes, but is not limited to:
Acting as lead investigator for local/global Non-Conformances which encompasses conducting the investigation, providing product impact assessments and identifying and defining appropriate corrective and preventive actions;
Supporting and advising other lead investigators from external and internal QC departments;
The job holder is responsible for the proper lab investigation and CRA's for the medium/high-level Quality issues.
Monitor timely closure of medium/high-level investigations and associated CRA's.
Who we're looking for
We are looking for a candidate with BSc. or MSc. with relevant working experience in (bio) pharmaceutical company. You have good knowledge of statistical data analyses. You need good communication skills in order to effectively transfer information in a training environment.
Additional vacancy information
Reference: A2000113
Contract: Temporary contract with CLS Services
Education: WO/MSc.
HBO/BSc.
Contactperson: René Kemps
Phone: +31 (0)88 22 77 555
Solliciteer nu