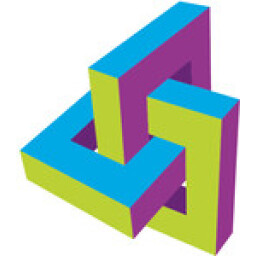 CLS Services
Gepubliceerd: 25 dagen geleden
Technical Specialist quality and compliance
Gepubliceerd: 25 dagen geleden
CLS Services is a leading professional recruitment agency, specialised in the recruitment and career coaching of people with a background in chemistry & life sciences. For our client, Janssen Vaccines & Prevention, we are searching for a Technical Specialist quality and compliance.

Company profile
Janssen Vaccines & Prevention is dedicated to bringing meaningful innovation to global health. They focus on the discovery, development, manufacturing and marketing of vaccines and antibodies to protect people world-wide from infectious diseases.

Department
As a part of the ONE JSC Lab situated at the Janssen Biologics Manufacturing site in Leiden, the Separation test team is responsible for execution of test methods using various separation techniques, ranging from early clinical up to commercial process control, release and stability.

Job description
For the Separation test team team, we are looking for a Technical Specialist that will actively handle quality and compliance related issues, including medium and high-level deviations, CAPA, NPI GAP assessments and Change Controls. You are also responsible to maintain the cGMP compliance- and LEAN status of the team and will act as SME during cGMP inspections and is NPI contact person during the new product implementation process.

Your key responsibilities are:
Deviation Management:

Act as lead investigator for local/global Non-Conformances which encompasses conducting the investigation, providing product impact assessments and identifying and defining appropriate corrective and preventive actions;
Support and advise other lead investigators from external and internal QC departments;
Responsible for proper lab investigation and CRA's for medium/high-level Quality issues;
Monitor timely closure of medium/high-level investigations and associated CRA's.
Lab Execution:
Ensure assays can technically be executed by the departments concerned in a manner that is efficient, cGMP compliant and safe. This could be accomplished by means of the GAP analysis performed during the new product implementation;
Serve as an expert on separation technologies and will be requested to represent the team during internal/external meetings. You will act as a Subject Matter Expert (SME) during audits and inspections and writing observation responses;
Create URS's in collaboration with ELM RUN team and provide lab input for the new equipment or technologies in the BUILD team.;
Participate in or lead special projects or studies. Support short- and long-term projects meeting within the established time lines;
Lead and drive continuous improvement processes.
Who we're looking for
We are looking for a candidate with at least a Bachelor degree in a relevant area, such as Biotechnology, Chemistry, Pharma. You have 2 - 4 years of experience in a comparable position. You have experience with MS, HPLC, cIEF, and cSDS (in order of importance).
Required skills:
Analytical thinking;
Strong Quality Awareness;
Flexible;
Stress resistant;
Work independently;
Capability to manage multiple priorities and unexpected changes.
Additional vacancy information
Reference: A2000139
Contract: Temporary contract with CLS Services
Education: WO/MSc.
HBO/BSc.
Terms: Project for at least 1 year.
Contactperson: Claudia Erwich-Faaij
Phone: +31 (0)88 22 77 555
Solliciteer nu