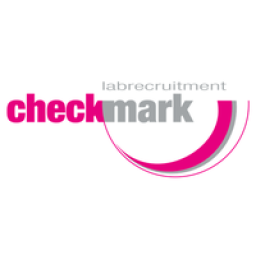 CheckMark Labrecruitment
Gepubliceerd: ongeveer 1 maand geleden
Team Lead Clinical Immunology
Gepubliceerd: ongeveer 1 maand geleden
Waar ga je aan de slag - Where will you work
A global biotech company that focuses on the development, pro­duction and marketing of vaccines, recombinant proteins and antibodies to prevent and combat infectious and other diseases. This department is responsible for evaluating vaccine candidates in clinical trials. Typical assays which are performed: ELISA, T-cell ELISpot, Intracellular Cytokine Staining, and Virus Neutralization Assays.
Wat ga je doen - What will your job be
In this role as Team lead Clinical Immunology you will line manage technicians within the team to achieve the departmental objectives. Do you have the hands-on and leadership potential for this position? Keep on reading if you want to learn more!

As Team Lead Clinical Immunology you will manage: laboratory operators (technicians), resource planning, analysis planning and on time delivery of departmental objectives. This is a joined effort with three current Team Leads. Responsibilities include:

Line management of the technicians within the team, this includes setting goals, developing talent, hiring of new technicians and performance management

Supervise the planning of the day-to-day tasks of the Operators

Provide longer term planning toward completion of relveant departmental objectives

Provide guidance and coaching to staff for personal development

Continiously keep improving (group related) processes

Wat vragen wij - What are we looking for
For the position of Team Lead Clinical Immunology we are looking for a candidate with a relevant background and leadership experience. Furthermore you:

Have a BSc or MSc in biological/medical sciences or equivalent

Minimally five years experience as Technician or comparable level

Affinity or experience with relevant techniques such as ELISA and VNA assays

Experience within a regulated environment such as GCLP or GMP is advantagious.

Strong communication skills and the ablity to work in a matrix team are equally important as independent planning and execution of tasks
Wat hebben we te bieden - What do we offer
Long-term position starting with a contract for 12 months via CheckMark Labrecruitment

Salary indication up to €4250,- gross per month based on fulltime

Fulltime position (40 hours/week)

Dayshift
Wil je meer weten - More information
Neem voor meer informatie contact op met Sebastiaan Loriaux: 088 0021 126
Vacaturenummer: 7243
Solliciteer nu