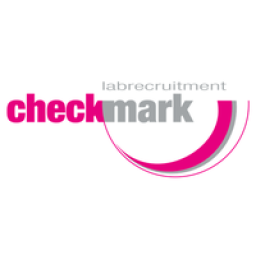 CheckMark Labrecruitment
Gepubliceerd: ongeveer 1 maand geleden
Supervisor QC Bioassays
Gepubliceerd: ongeveer 1 maand geleden
Waar ga je aan de slag - Where will you work
Our client in the region of Leiden is a pharmaceutical company specialised in the production of vaccines. The team you will supervise is focussed on quality control executing all analytical test methods using various bioactivity and identity techniques, ranging from early clinical up to commercial process control, release and stability.

Wat ga je doen - What will your job be
Experience in pharma and looking for a challenging job as a Supervisor, leading a team 8-12 technicians?

As Supervisor QC Bioassays you will lead 8-12 lab technicians and are accountable for the personnel in the team and their performance & development by performing the 5 conversations.You also:

Are accountable for effective team performance by setting objectives in line with the ONE JSC Lab Organization business strategy
Lead and defines team execution testing activities that are compliant with the cGMP and safety regulations
Assure all test related elements are in place e.g. materials, equipment, trained personnel etc. in order to complete all testing activities in a timely manner
Have the primary accountability for planning, organization, day-to-day supervision and execution of daily tasks within the team and ensures the seamless transfer of activities using SmartQC
Oversee all monitoring and reporting of all critical activities (e.g. process/delay of testing).
If necessary, undertake actions independently and assures relevant action plan is in place (e.g. earned hours etc.)
Deal appropriately with any deviations, OOT/ OOS results corresponding CAPAs and Change controls on a defined team level and notifies involved ONE JSC Lab management
Will be responsible for closure of all low impact deviations. Additionally, the Supervisor ensures the proper coordination of investigations on a defined team level to achieve resolution in the minimum time and in compliance with GMP principles
Wat vragen wij - What are we looking for
For the position as Supervisor QC Bioassays you have a BSc or higher degree in this field. Furthermore you:

Have at least 5 years of relevant work experience
Have knowledge or affinity with the relevant test methods
Good interpersonal and organizational skills
Proven leadership potential and shown to have excellent safety and GMP awareness and experience
A quality, compliance and business minded attitude and flexibility
Knowledge and affinity with Business Excellence and Faster Forward mindset
Dutch and English language skills are required

Wat hebben we te bieden - What do we offer
Long term position, which starts with a 12 months contract at CheckMark

Salary indication from €3627 gross per month based on a full-time position
Full-time position,32 hours a week is negotiable
Dayshift
Wil je meer weten - More information
Neem voor meer informatie contact op met Sebastiaan Loriaux: 088 00 21 126 // 06 1587 5174
Vacaturenummer: 6704

Solliciteer nu