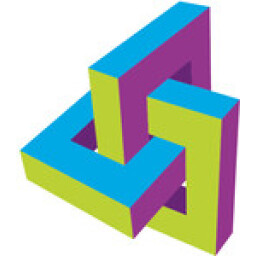 CLS Services
Gepubliceerd: 25 dagen geleden
Stability & Release Coordinator for COVID-19 Vaccine testing
Gepubliceerd: 25 dagen geleden
CLS Services is a leading professional recruitment agency, specialised in the recruitment and career coaching of people with a background in chemistry & life sciences. For our client, Janssen Biologics B.V., we are searching for a Stability & Release Coordinator for COVID-19 Vaccine testing.

Company profile
Janssen Biologics creates, acquires and markets unique biopharmaceutical therapies. Their innovative products focus on the management of three major disease areas; cardiovascular, immunological disorders and cancer.

They strive to be a prominent company. Not only by the marketing of important new products. They also effectuate to increase the applications of their existing products. This means investing in the right research, forging the right business partnerships and hiring the right people to maintain the highest quality.

Department
As a part of ONE JSC Lab situated at the Janssen Biologics Manufacturing site in Leiden, COVID-19 Vaccine Test Team is responsible for execution of all analytical test methods using various techniques as well as the oversight of product stability and release program.

Job description
We are looking for a Stability & Release Coordinator who will be responsible for the release and stability coordination and act as Single Point of Contact for COVID-19 Vaccine coordination within One JSC Lab Leiden. You will actively handle quality and compliance related topics. Additionally, you will contribute to maintaining cGMP compliance and support the LEAN status of the team. Further, you will act as SME during cGMP inspections and are NPI contact person during tech. transfer.

Responsibilities & Accountabilities:

You coordinate the release of raw materials, drug substance and drug products from internal and external stakeholders (CMOs) to ensure on-time delivery of results per agreed timelines. You also coordinate the stability testing of COVID-19 Vaccine according local procedures and agreed timelines;
You are a subject matter expert on release and stability processes and have a leading role during the GMP inspections. You join meetings of the quality network organization and partners with customers (e.g. CMOs, JSC manufacturing sites, PQM) to ensure flawless customer experience.
You are responsible to coordinate all Data Requests provided by various stakeholders (RA; Health Authority; DPDS etc) and have the accountability to plan, organize, prioritize and execute the Data Requests based on the stakeholder requests. You have affinity and motivation to lean the process continuously and to apply Business Excellence and Faster Forward tools on a day-to-day basis.
Who we're looking for
We are looking for candiate with Bsc or MSc with at least 3 years of work experience in the pharmaceutical / GMP environment. You have excellent interpersonal and organizational skills & Excellent communication skills (oral and written English).
Skills needed for this position.
Quality, compliance and business minded attitude and flexibility;
Knowledge and affinity with Business Excellence tools and Faster Forward mindset;
Flexible and agile, capable of handling multiple requests and changing priorities;
Proficient in the use of lab systems & lab environment, particularly regarding data integrity and data management (eg. eLIMS).
Additional vacancy information
Reference: A2000116
Contract: Direct contract with client
Education: WO/MSc.
HBO/BSc.
Contactperson: René Kemps
Phone: +31 (0)88 22 77 555
Solliciteer nu