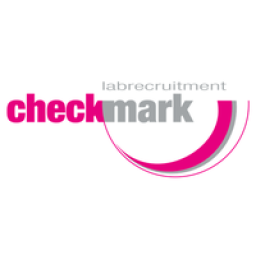 CheckMark Labrecruitment
Gepubliceerd: ongeveer 1 maand geleden
(Sr.) Research Associate Proteins
Gepubliceerd: ongeveer 1 maand geleden
Waar ga je aan de slag - Where will you work
This biotechnology company is dedicated to working researching cancer therapies using state of the art equipment. This small and growing team is focussed on researching and contributing to their pipeline of antibodies.

Wat ga je doen - What will your job be
In this role as (Sr.) Research Associate you will contribute in the research of proteins especially within the lab-scale downstream processing. Do you have experience in working with proteins, like purifying and does this sound interesting? Then keep on reading!
As (Sr.) Research Associate you will strengthen the team with your up-to date knowledge and experience in the field of protein production, purification and characterization. Responsibilities include:

Setting up and performing experiments such as transfections, protein expression and protein purification (chromatography techniques)

Also characterization by means of HPLC, biolayer interferometry (OCTET) and CE-SDS/SDS-PAGE

Support other lab activities e.g. material compatibility studies.

Document lab work accurately in (electronic) lab notebooks and support writing protocols and SOPs

Being involved in technical and scientific discussions

Wat vragen wij - What are we looking for
For the position as Research Associate we are looking for a candidate with a BSc or MSc within a relevent field (note that this is not a PhD level position). Furthermore you:

Have a minimum of 2 years work experience within a biotechnology or pharmaceutical company

Are experienced in protein production, purification and characterization, for example with Äkta purification systems

Are familiair with documenting data in (electronic) lab notebooks and analysis with software like GraphPad Prism

Have a professional level of English language skills

Wat hebben we te bieden - What do we offer
Long term position, which starts with a 12 month contract at the hiring company
Salary indication starting from €2750,- gross per month based on a full-time position
Full-time position, where 32 hours a week is negotiable
Dayshift
Wil je meer weten - More information
Neem voor meer informatie contact op met Sebastiaan Loriaux: 088 00 211 26
Vacaturenummer: 7241

Solliciteer nu