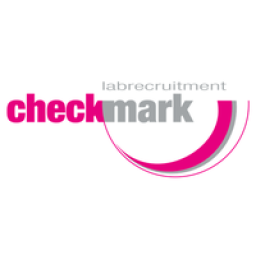 CheckMark Labrecruitment
Gepubliceerd: 14 dagen geleden
Senior Technician Assay Automation
Gepubliceerd: 14 dagen geleden
Waar ga je aan de slag - Where will you work
Pharmaceutical company specialised in the development of vaccines. You will be part of a team focussing on the development and automation of (cell based) assays in support of vaccine Research and Development.

Wat ga je doen - What will your job be
As a Senior Technician Assay Automation you will be introduced to state-of-the-art laboratory automation hardware and software, working in a truly interdisciplinary setting, at the intersection of experimental biology, laboratory automation, and informatics.

As a Senior Technician Assay Automation your primary role will be assuring smooth day-to-day operation of two fully automated assay systems. This will include both providing technical assistance for trained end-users when performing experiments and performing regular maintenance tasks. Futhermore you will be involved with will involve improving data management around automated sample testing, requiring programming experience to develop workflows supporting automated sample testing. Your key responsibilities:
Organize, perform, and document regular maintenance of automated systems and all related equipment
Develop validation methods for integrated instruments
Manage automation labs and critical supplies, maintain compliance according to quality management system
Day-to-day support of automated sample testing including on-demand troubleshooting and writing/maintaining documentation (e.g. work instructions, SOP's)

Design templates and data entry forms, enhance functionality using scripts and macros
Improve existing workflows and templates based on feedback from Scientists and Research Assistants
Link data from different workflows to further automate data management and analysis
Key user of laboratory information system(s) supporting automation
Wat vragen wij - What are we looking for
For the position as a Senior Technician Assay Automation we are looking for an enthusiastic candidate with strong programming skills as well as several years of work experience in the biotechnology/pharmaceutical industry.
MBO-4 degree or higher, in a relevant field

Minimum of 2-4 years' work experience in biotechnology/pharmaceutical industry
Strong experience with laboratory automation systems and Quality management systems such as GCLP and GMP
Programming skills: VBA for Excel, R, working knowledge of SQL (required), NET (preferred)
Flexible person who is good at problem solving & analytical thinking

Furthermore, you are a well organized, precise and self-motivated team player with strong communication skills

Wat hebben we te bieden - What do we offer
Contract via CheckMark until the end of March 2022, possibility of extension

Salary indication from €2600,- to €3800,- gross per month based on a full-time position
Full-time position, where 32 hours a week is negotiable
Wil je meer weten - More information
Neem voor meer informatie contact op met Jurjen Wilschut: 088 00 211 22 // 06 3024 7453
Vacaturenummer: 7119

Solliciteer nu