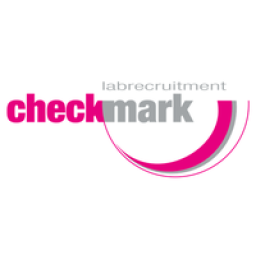 CheckMark Labrecruitment
Gepubliceerd: 17 dagen geleden
Senior Scientist Immunology
Gepubliceerd: 17 dagen geleden
Waar ga je aan de slag - Where will you work
Our client in Amsterdam is a fast growing young biotech ogranisation with a focus on the development of new cell therapies.
Wat ga je doen - What will your job be
As a Senior Scienist Molecular Biology you will use your immunological expertise to develop new cell therapies aimed to cure cancer. Are you interested in any of the 3 positions described in this job description? Apply now!
As a Senior Scientist Immunology you will drive innovation and pave the way for the next generation of T cell therapies. As such, it is highly important that you have in-depth knowlegde and a proven track-record of developing new ideas, methods and approaches in the immunological field. However, this is also a hands-on role where you will implement your own ideas. You will keep up with scientific literature and present your obtained results in internal work dicussions. Also, you will play an important role in building and maintaining relationships with outside parties to expand the research capabilities.
Due to expansion of the R&D team, seperate vacancies have become available in the following fields:
Single-Cell Technologies:
- Use existing and develop novel single-cell technologies to drive innovation
Genetic engineering of B-cells:
- Strong focus on the engineering of B cells to optimize the delivery and expression of neo-antigen
Genetic engineering of T-cells:
- Design synthetic receptor libraries to discover novel receptor candidates and use these to develop T cell therapies

Wat vragen wij - What are we looking for
From a Senior Scientist Immunology we ask in depth knowledge and experience in the field of either single-cell technologies, B-cell engineering or T-cell engineering. It needs to be pointed out that our client is looking for candidates with a proven track record of designing and creating new methods and approaches themselves. Having experience in these fields by itself (following protocols, working under guidance of a specialist) will not be sufficient to be considered for these roles. for all 3 of the positions, the following requirements apply:
A finished PhD in Immunology, Biomedical Sciences or a related field
A proven trackrecord in the field of Immunology with application in seminal scientific contributions as exemplified by high-impact publications, patent applications, fellowships/grants and awards
First-hand experience with aseptic cell culture, primary immune cell culture and phenotypic and funcitonal evaluation of immune-cells
First-hand experience with genentic engineering tools (Viral or CRISPR/Cas) and multi-color flow cytometry
Excellent organizational skills and strong verbal and written skills
You are a think-tank, driving innovation, but also enjoy implementing these ideas in the lab yourself

Wat hebben we te bieden - What do we offer
Long term position, which starts with a one year contract directly at the hiring company

A salary indication ranging from €4000,- to €7500,- gross/month based on fulltime

Fulltime position (40 hours/week)

Dayshift
Wil je meer weten - More information
For more information contact Ozan Arikan: ozan@checkmark.nl // 088 00 21 125
Vacancynumber: 6933

Solliciteer nu