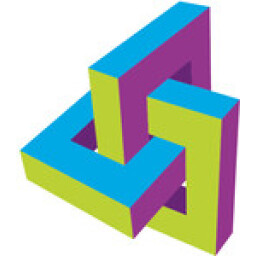 CLS Services
Gepubliceerd: 24 dagen geleden
Senior Regulatory Affairs Officer
Gepubliceerd: 24 dagen geleden
CLS Services is a leading professional recruitment agency, specialised in the recruitment and career coaching of people with a background in chemistry & life sciences. For our client, Denka International, we are searching for a Senior Regulatory Affairs Officer .

Keywords
RA of Biocides;
Plant protection;
Toxicological and eco-toxicological risks.
Job description
Are you that problem solver who can find pragmatic solutions to technical challenges?
You will defend existing registrations and registering new products (plant protection and biocidal products) at EU level and country level. You support the continuous improvement of projects related to Regulatory Affairs procedures, processes, standard and systems to ensure the regulatory and REACH compliance of the chemical product portfolio.
Key Accountabilities:
Co-ordinate, prepare and following up on country and EU biocidal registration projects within agreed costs and timelines;
Strategic advice, data gap analysis, product development and task force/consortia management;
Dossier writing including review of (biologic, toxicologic) study plans and reports to ensure that regulatory and scientific requirements are achieved;
To engage in interactions with regulatory authorities and relevant industry bodies at EU and country level;
To advise and support our local Teams in compliance with legal requirements;
To support to NPD activities through discussion and responses to new project briefs.
Who we're looking for
We are looking for a candidate with a scientific background, Ph.D. or M.Sc. in relevant study like chemistry or biology. Further you have several years experience in regulatory and registration processes and requirements.
Experience:
At least 3 – 4 years of regulatory experience with PPPR, BPR and (preferably) veterinary products;
Able to consolidate large volumes of complex information, interpret & construct straightforward plans;
GMP;
Know-how of ECHA IT tools such as IUCLID and R4BP;
Know-how of toxicological and eco-toxicological risks (pre).
Attention to details;
Project orientated with strong time-management skills (experience with NPD and stage gate process);
Able to work well under pressure both independently and as part of the team;
You have excellent communication skills in English and preferably in one or more other EU language.
Company profile
Since 1932 Denka International is directional in registrating, formulating and producing biocides, plant protection products and veterinary medicines. At Denka International the protection of the environment, people and animals is stated. Denka International is authorised for preparation, packaging, labelling and register of veterinary medicines under GMP regime.
Additional vacancy information
Reference: A2100074
Contract: Direct contract with client
Education: WO/MSc.
PhD.
Terms: Salary: 50.000-65.000
Days of leave: 24 + 12
See here our other employment terms for this vacancy
Contactperson: René Kemps
Phone: +31 (0)88 22 77 555
Solliciteer nu