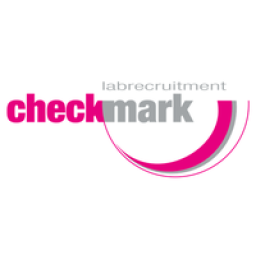 CheckMark Labrecruitment
Gepubliceerd: ongeveer 2 maanden geleden
Senior R&D Process Engineer
Gepubliceerd: ongeveer 2 maanden geleden
Waar ga je aan de slag - Where will you work
An international biotechnology company. This position within the New Product Introduction Group has focus on supporting development of Opthalmic medical devices.

Wat ga je doen - What will your job be
In this role as Senior R&D Process Engineer you will conduct hands-on process development and engineering for NPI products in the medical devices industry. If you are interested then keep on reading and apply!

As Senior R&D Process Engineer you will contribute to planning and execution of engineering activities to ensure manufacturing process readiness for transfer NPI products. Among your responsibilities:

Works closely with R&D Engineering Subject Matter Experts to effectively define strategies and execute in compliance with Design Control Procedures
Conducts hands-on process development and engineering using strong experiment and statistical analysis techniques
Takes ownership in executing product and process development strategies
Authors and review protocols and technical reports under Design Control for NPIs
Partner with cross-functional team members to define the impact of regulatory requirements and medical device industry trends/practices
Wat vragen wij - What are we looking for
For the position of Senior R&D Process Engineer we are looking for a candidate with working knowledge of process development. Furthermore you have:

A BSc degree in mechanical Engineering, Biomedical Engineering, Physics or other science discipline

3 years in similar role, being previous experience in medical device industry highly preferred

Experience in medical devices, with documentation, GMP and intraocular lenses is definetely a preference
Preferably have experience with SAP, MiniTab and Agile for Design control

Strong communication in English and Dutch as well as good interpersonal skills

Wat hebben we te bieden - What do we offer
Position for 9 months starting with a contract via CheckMark. Extension possible based on needs an performance.

Full-time position, 40 hours/week and 32 hours discussable

Hands-on role in Groningen
Wil je meer weten - More information
Neem voor meer informatie contact op met Jurjen Wilschut: 088 0021 122
Vacaturenummer: 6957

Solliciteer nu