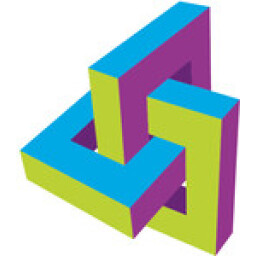 CLS Services
Gepubliceerd: ongeveer 1 maand geleden
Senior QA Associate
Gepubliceerd: ongeveer 1 maand geleden
CLS Services is a leading professional recruitment agency, specialised in the recruitment and career coaching of people with a background in chemistry & life sciences. For our client, Janssen Vaccines & Prevention, we are searching for a Senior QA Associate.

Keywords
Quality Assurance.
Analytical method validation.
Job description
As QA Associate, you will work in a multidisciplinary and dynamic team to oversee the technical and analytical development of our COVID-19 vaccine. Mainly QA oversight on analytical development teams, review of method transfer documentation and issue handling for analytical method transfers to external manufacturing sites and laboratories worldwide.
Key responsibilities:
Collaborate with functional project teams in a matrix environment to drive team accountability for quality deliverables;
Represent Quality on cross-functional Teams and participates in site initiatives and projects;
Review of analytical and technical documentation and independently manage complex method and product issues;
Review of analytical method transfer documentation package (transfer plans and reports, gap assessments, deviations);
Applies scientific and engineering principals for problem solving and advise to the teams;
Safeguards effective interfaces and dependencies with other programs and compliance with technical standards;
Challenges the status-quo. Involved in conception of new ideas, leads process improvements and contributes to the ongoing development of new procedures, techniques and departmental guidelines;
Complies to EHS and GMP-standards and has solid JnJ Credo awareness acting accordingly.
Who we're looking for
We are looking for a MSc candidate with a background in a relevant discipline, like Pharmacy or Bio-Pharmaceutical Sciences. You have 5+ years of analytical experience in a pharmaceutical setting, preferably in Quality Assurance, Quality Control or Analytical Development. General understanding of analytical method validation is required. As a person you are pro-active, agile, and enjoys working in a team. You have good organizational and communication skills. Creativity, problem-solving capabilities and a can-do mentality are key for this position.
Company profile
Janssen Vaccines & Prevention B.V. is part of Johnson & Johnson, one of the biggest and most respected health care companies in the world. They are dedicated to bringing meaningful innovation to global health. Their teams focus on the discovery, development, manufacturing, and marketing of novel vaccines to prevent some of the most devastating and complex infectious diseases. These range from respiratory infections like respiratory syncytial virus (RSV) to human immunodeficiency virus (HIV) and pathogens of global concern, such as Ebola and COVID-19.
In this organization, entrepreneurial people are working in a dynamic culture in which innovation and a 'can do' state of mind are of crucial importance. They are continuously looking for enthusiastic, talented people who have the ambition to develop themselves and can be of value to Janssen. The offices of Janssen Vaccines & Prevention are located in Leiden, The Netherlands.
Department
The Quality Assurance department at Janssen Vaccines & Prevention in Leiden is a fast-developing department. Janssen V&P is currently working on a full Vaccine pipeline, including a COVID-19 vaccine developed at our site in Leiden and by external collaborations. The QA team is responsible for overseeing and supporting the quality systems, projects and facilities. The opportunities and responsibility for the Quality Assurance department to shape and deliver the right quality are key for the success of Janssen V&P. The group is forward looking, working on improving processes, being customer focused and supports the need for speed. The team is most successful with employees that are proactive and are willing to take ownership, collaborate and are enthusiastic to work in an innovative and focused environment.
Additional vacancy information
Reference: A2100016
Contract: Temporary contract with CLS Services
Education: WO/MSc.
HBO/BSc.
Terms: Project for 3 months, 28h per week
Salary: >4100
Days of leave: 25 + 11
See here our other employment terms for this vacancy
Contactperson: Claudia Erwich-Faaij
Phone: +31 (0)88 22 77 555
Solliciteer nu