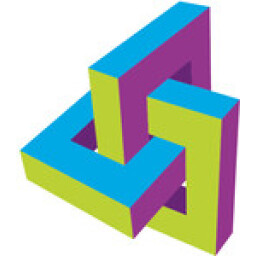 CLS Services
Gepubliceerd: ongeveer 1 maand geleden
Senior Health Care Compliance Specialist
Gepubliceerd: ongeveer 1 maand geleden
CLS Services is a leading professional recruitment agency, specialised in the recruitment and career coaching of people with a background in chemistry & life sciences. For our client, Johnson & Johnson Medical BV, we are searching for a Senior Health Care Compliance Specialist.

Company profile
At Johnson & Johnson Medical Devices Companies, we are using our breadth, scale and experience to reimagine the way healthcare is delivered and to help people live longer, healthier lives.

In a radically changing environment, we are making connections across science and technology to combine our own expertise in surgery, orthopedics and interventional solutions with the big ideas of others to design and deliver doctor and patient-centric products and solutions.

As pioneers in medical devices, we continually focus on elevating the standard of care – working to expand patient access, improve outcomes, reduce health system costs and drive value. We create smart, people-centered healthcare to help the patients we serve recover faster and live longer and more vibrantly.



Job description
As Senior HCC (Healthcare Compliance) Specialist, you run Healthcare Compliance programs and transactions for the Medical Devices Benelux HCC organisation. You will support planning, training, assessments, testing, monitoring and other diverse HCC functions. You are also responsible for maintaining existing programs and implementing activities related to Management Action Plans.

Essential duties and responsibilities:

Organise and implement training;
Serve as the first line of communication to the business for reviewing local requests and documentation;
Assist in HCC reviews and approvals;
Carry out day-to-day tasks such as data collection, analysis and reporting;
Support new procedure harmonisation and implementation;
Assist in the harmonisation, preparation, updating and implementation of all HCC written policies and procedures on an ongoing basis;
Support the HCC Officer in the self-assessment and risk assessment processes to detect process gaps & inconsistencies;
Assist in co-ordinating preparations for Corporate Internal Audits;
Assist in the implementing and following up on the Management Action Plan as assigned by the HCC Officer;
Report unplanned deviations and supporting the HCC Officer in handling day-to-day inquiries, allegations and investigations;
Implement the escalation process for serious allegations, as appropriate;
Liaise with legal department and external advisors;
Assist in software support for HCC software;
Lead HCC projects and participate in regional or cross-sector projects;
Implement IM systems that collect, audit, analyse, and report compliance information;
Deploy policies and procedures that align and monitor company activities to ensure compliance with government, private, legal and company HCC standards;
Ensure external and internal reporting requirements are met per local/regional/enterprise regulations.
Who we're looking for
The ideal candidate has a B.Sc. or M.Sc. with at least 6 years of experience in compliance (HCC/GCC, Regulatory Affairs) in Medical Devices or Pharmaceutical Industry. You deal well with ambiguity and demonstrate strong organisational, process and interpersonal skills. You have the ability to work well in teams, between functions, across all levels of the business, with effective time management skills.
We are looking for someone who is pro-active, trustful, motivated and a strong relationship builder.
Additional vacancy information
Reference: A2000156
Contract: Temporary contract with CLS Services
Education: HBO/BSc.
Terms: Project for at least 1 year, intention to hire someone for a longer period.
Contactperson: Jan Paul Favier
Phone: +31 (0)88 22 77 555
Solliciteer nu