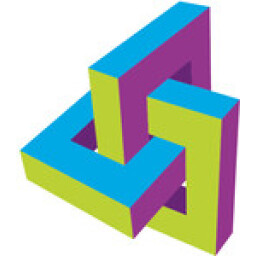 CLS Services
Gepubliceerd: ongeveer 1 maand geleden
Scientist Protein Sciences
Gepubliceerd: ongeveer 1 maand geleden
CLS Services is a leading professional recruitment agency, specialised in the recruitment and career coaching of people with a background in chemistry & life sciences. For our client, Janssen Vaccines & Prevention, we are searching for a Scientist Protein Sciences.

Company profile
Janssen Vaccines & Prevention is dedicated to bringing meaningful innovation to global health. They focus on the discovery, development, manufacturing and marketing of vaccines and antibodies to protect people world-wide from infectious diseases.

Department
The World Without Disease Accelerator (WWDA) is a unique enterprise R&D group, aligned with global commercial expertise and focused on the discovery, development and delivery of disruptive products/technologies, business models and partnerships to advance the elimination of disease(s). The WWDA brings together distinct enabling capabilities in areas including the microbiome, immunosciences, data sciences & prevention biomarkers and behavioural science to seed transformative growth opportunities and catalyse a paradigm shift in prevention, interception and cure strategies and solutions.

Job description
As Scientist Protein Sciences, you are responsible for setting-up in vitro and cellular assays to study protein functionality and you are involved in the cloning, expression, biochemical and functional characterisation of proteins for investigations of WWDA targets leading to solutions in various disease areas, f/e lung cancer and colorectal cancer.
We are looking for a Scientist with a proven track record in the development and validation of cellular and biochemical assays such as, but not limited to, FACS, AlphaLisa, ELISPot, NanoBit/Bret, fluorescence spectroscopy, ELISA, Octet, gel electrophoresis and Western blot.
You are expected to design, lead and implement experiments supporting the research projects. Furthermore, close working relationships are expected with internal and external partners. You will actively participate in lab-work, drafting study plans and analysing and interpreting scientific data.

Duties & Responsibilities:

Execute and supervise the cellular functional characterisation of proteins;
Initiate and monitor studies out sourced to contract research organisations and academic collaborators;
Write study plans for (in house) exploration and out sourcing activities, aligned with the WWDA objectives and strategy, ensuring input and support by WWDA functions such as statistics, planning, as well as WWDA management;
Consult and collaborate with other team members to analyse and resolve study design and analysis problems, recommend technology-based solutions, or determine experimental strategies;
Identify and advise on new technologies;
Report results, discuss conclusions, and suggest follow up experiments and projects.
Who we're looking for
The ideal candidate has a Ph.D. degree with 0-5 years post-doctoral experience. You have experience in working with different types of cells and with cell-based assays for in vitro functional assays as well as cloning and expression of proteins. Additionally, you have experience with analytical techniques to characterise proteins such as ELISA, OCTET, gel electrophoresis, Western blot. A prerequisite is the proven ability to apply newly developed assays to sample sets either in-house or following transfer to an external site. Hands-on experience with generating recombinant production (mammalian) cells/cell lines is needed to allow generating materials required for assay set-up or as controls.
You have experience and know-how in the field of immunology and/or with protein purification, e.g. affinity based, and size exclusion is a plus. Do you have demonstrable skills in trouble shooting, a can-do attitude to deliver on targets and do you have excellent written and verbal communication skills in English? Then we are looking for you!
Additional vacancy information
Reference: A2000101
Contract: Temporary contract with CLS Services
Education: PhD.
Terms: Project for 6 months with possibility to extend.
Contactperson: Claudia Erwich-Faaij
Phone: +31 (0)88 22 77 555
Solliciteer nu