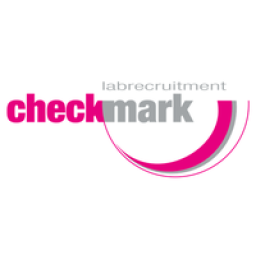 CheckMark Labrecruitment
Gepubliceerd: ongeveer 1 maand geleden
Scientist Immunology
Gepubliceerd: ongeveer 1 maand geleden
Waar ga je aan de slag - Where will you work
A international pharmaceutical company in Leiden. This department is responsible for the immunological evaluation of vaccine candidates in clinical trials.
Wat ga je doen - What will your job be
You put your immunological experience into practive by joining the Biomarker immuno team and support vaccine development by making decisions that guide the clinical development. Interested? Apply now!

As Scientist Immunology you will join the Biomarker immuno team and support vaccine development. This team works in a dynamic environment where both strategy is developed and operational deliverables are tracked:

Provide scientific support, e.g. by performing literature searches, drafting and optimizing reporting of clinical immunogenicity results
Assist the Biomarker immuno team, including agenda and minutes, providing data and making decisions

Take leadership to ensure operational efficienty

Wat vragen wij - What are we looking for
For the position of Scientist Clinical Immunology we are looking for a PhD candidate with at least 2 years of experience in the field of immunology

Finished PhD (preferred) in immunology is required with 1-2 years of relevant immunological experience
Strong background in and knowlegde of immunology

Excellent knowledge of working with program management tools

Excellent wirtten and oral communication skills in English

Exeperience in a biotechnology/pharmaceutical environment is preferred

Wat hebben we te bieden - What do we offer
Secondment via CheckMark Labrecruitment for 1 year (longer term anticipated)

Salary indication starting from €3600,- based on fulltime
Fulltime position (40 hours/week), 32 hours is discussable for candidates with relevant work experience

Working one day from home is discussable

Wil je meer weten - More information
Neem voor meer informatie contact op met Jurjen Wilschut: 088 00 21 122
Vacaturenummer: 6753

Solliciteer nu