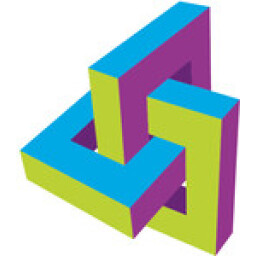 CLS Services
Gepubliceerd: ongeveer 1 maand geleden
Scientist DSP development
Gepubliceerd: ongeveer 1 maand geleden
CLS Services is a leading professional recruitment agency, specialised in the recruitment and career coaching of people with a background in chemistry & life sciences. For our client, Janssen Vaccines & Prevention, we are searching for a Scientist DSP development.

Company profile
Janssen Vaccines & Prevention is dedicated to bringing meaningful innovation to global health. They focus on the discovery, development, manufacturing and marketing of vaccines and antibodies to protect people world-wide from infectious diseases.

Department
The 'Down Stream Processing' (DSP) department forms part of the Drug Substance Development group and develops & characterises processes for purifying and formulating recombinant viruses from harvest as a vaccine production platform. These processes must be safe, scalable and economically viable. They will be implemented in a GMP pilot plant facility for the production of clinical trial material and scaled-up for commercial production.

Job description
Process development consists of a USP and a DSP department and is responsible for the development of scalable, pharmaceutical-grade production processes for viral vaccines using mammalian cell lines as a production platform. Novel technologies are used to make sure that the processes are safe, reliable, scalable and cost-effective, so that the vaccines can be produced in large quantities at low costs. The developed production processes are transferred into GMP production facilities for the production of clinical batches and scaled-up for commercial production. All activities are performed in close collaboration with other departments.

We are looking for a motivated Scientist within the field downstream process development.
You will represent DSP in multidisciplinary project team(s), being responsible for defining study approaches, in close connection to all relevant stake holders. In order to develop the process, you translate research goals into actions and accomplish the targets by delivering study designs and study plans, analyse data and write or co-ordinate scientific study reports, all in close connection with the customer.

Who we're looking for
You have a PhD. in a relevant discipline in biopharmaceutical sciences/engineering, biotechnology or chemistry or a PDeng with at least 4 years of industry experience. You have experience with downstream process development using DoE, ideally with hands-on experience with DSP unit operations like IEX chromatography and UF/DF. Both experience with vaccine development and knowledge of GMP are advantages.
Requirements:

Experience with scale-up/scale-down of DSP processes;
Good communication skills;
Experience with cGMP requirements;
Preferably experience with Lean/Process Excellence.
Additional vacancy information
Reference: A2000136
Contract: Temporary contract with CLS Services
Education: PhD.
Terms: Project for at least 1 year.
Contactperson: Claudia Erwich-Faaij
Phone: +31 (0)88 22 77 555
Solliciteer nu