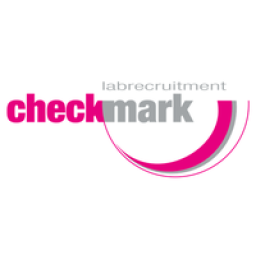 CheckMark Labrecruitment
Gepubliceerd: ongeveer 1 maand geleden
Scientist Clinical Production
Gepubliceerd: ongeveer 1 maand geleden
Waar ga je aan de slag - Where will you work
A global biotech company that focuses on the development, pro­duction and marketing of vaccines, recombinant proteins and antibodies to prevent and combat infectious and other diseases. This department leads in applying technical expertise and innovative technologies to support the manufacturing of both commercial and clinical products. The pilot plant produces clinical products ranging from tox to phase 1/2a material. In the lab processes are developed in small scale bioreactors and downstream processing. The entire department works together to bring new products to the patient and to support commercial products. They lead and contribute to highly visible projects in a dynamic and international Research and Development environment!

Wat ga je doen - What will your job be
In this role as Scientist Clinical Production you will drive improvements and build relationships aross departments regarding clinical products. Are you able to bring technical knowledge on bioreactors and DSP? Then apply now!

As a Scientist Clinical Production you are responsible for the Technology Transfer of the clinicial production process from vial thaw until final fill of the Drug Substance. Key responsibilites are:
Writing Batch records, Technology Transfer documents and coordination of all the logistics with respect to materials and equipment for the clinical production
Interconnect between the dynamic environment of Research and Development and the reality of GMP manufacturing

Dutch and English communication with contacts in the US, Ireland and Belgium

For commercial manufacturing support, you will be involved in major process improvements
Involving in process development at a small scale, being part of a team for large scale engineering batches, PPQ batches, and regulatory submission writing.
Apply the latest Technological Innovations into daily work, for example data management and statistical analysis applied to bioprocessing.

Wat vragen wij - What are we looking for
For the position of Scientist Clinical Production we are looking for a motivated candidate who is pro-active and does not need a lot of guidance. Furthermore you meet the following requirements:

PhD degree or post-doctorate degree with at least 3 years of experience in Biotechnology, Bioprocess Engineering, Biochemistry or Biochemical engineering

Technical knowledge on bioreactor process technology and downstream purification of large molecules (protein/Antibodies/duo bodies) for R&D purposes (GLP toxicology & GMP clinical)

Experience with data management techniques, statistical software packages (e.g. Minitab), Multivariate analysis and PAT
Experience with process validation, process improvements, and manufacturing support.
Familiarity with Process Excellence and Six Sigma techniques.
Excellent interpersonal and collaborative skills, proficient in both Dutch and English, to support working with frequent contact in the United States, Ireland, Belgium, and Leiden
Personal characteristics: highly oriented towards results, with a focus on customer happiness and timely completion of projects.
Wat hebben we te bieden - What do we offer
Long-term position starting with a contract for 6 months via CheckMark Labrecruitment
Salary indication from €3627 gross per month based on a full-time position
Full-time position (40 hours/week)
Wil je meer weten - More information
Neem voor meer informatie contact op met Sebastiaan Loriaux: 088 0021 126
Vacaturenummer: 6969
Solliciteer nu