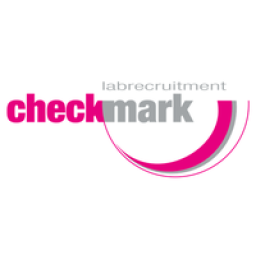 CheckMark Labrecruitment
Gepubliceerd: 29 dagen geleden
Scientist Clinical Immunology
Gepubliceerd: 29 dagen geleden
Waar ga je aan de slag - Where will you work
A international pharmaceutical company. This department is responsible for the immunological evaluation of vaccine candidates in clinical trials.
Wat ga je doen - What will your job be
You will garantee the correct design and execution of experiments for the development, qualification and validation of immunological assays to be used in the analysis of samples from clinical trials. Are you an expert in immunology? Apply now!

As Scientist Clinical Immunology you will garantee the correct design and execution of experiments for the development, qualification and validation of immunological assays to be used in the analysis of samples from clinical trials. To do so, you:

Perform experiments on a regular basis to support assay development and maintain your technical edge by following relevant literature and knowledge in the field
Generate high-quality scientific reports to document your work
Are responsible for the long-term life cycle management of the methods, together with the key reagents, equipment and data analysis tools required for the assay to be performed
Your activities must be executed, documented and reported according to Good Clinical Laboratory Practice (GCLP) quality requirements
Furthermore, you are responsible for instructing associate and assistant scientist on the scientific fundamentals of the assays, and you will critically review the data generated by them
Wat vragen wij - What are we looking for
For the position of Scientist Clinical Immunology we are looking for a candidate with at least 3 years of experience in industry, highly preferably within a pharmaceutical, biotech company

PhD in biological/medical sciences or equivalent, with strong immunology or virology background

Extensive hands-on experience in the development to validation of serology or cell based assays (ELISA, Virus Neutralization Assays, ELISPOT, Flow cytometry or similar) according to regulatory standards (e.g. ICH)

Excellent skills in technical writing

Experience with using the "Design of Experiment (DoE)" principles is a plus

Knowledge of biostatistics, experience in statistical programs such as SPSS or JMP is a must

Experienced in working under quality standards such as GCLP, GCP or GMP is a plus
Excellent communication, coordinating and planning skills

As a person you are quality minded, flexible and you remain calm and positive under pressure. Furthermore you are a team player who is able to motivate others

Wat hebben we te bieden - What do we offer
Secondment via CheckMark Labrecruitment for 1 year (longer term anticipated)

Salary indication starting from €3600,- based on fulltime
Fulltime position (40 hours/week), 32 hours is discussable for candidates with relevant work experience

Wil je meer weten - More information
Neem voor meer informatie contact op met Jurjen Wilschut: 088 00 21 122
Vacaturenummer: 6906

Solliciteer nu