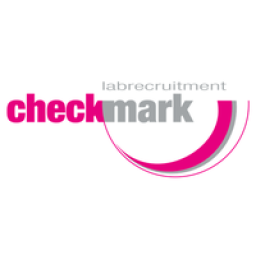 CheckMark Labrecruitment
Gepubliceerd: 24 dagen geleden
Sample Management Specialist
Gepubliceerd: 24 dagen geleden
Waar ga je aan de slag - Where will you work
An international pharmaceuticial company involved in the manufacturing of biopharmaceutical products. The team you will work in is responsible for Sample Management and execution of all analytical test methods using various techniques. Sample Management will support in process control and both product release and stability.

Wat ga je doen - What will your job be
Are you a motivated candidate with strong experience in Sample management within the pharmaceutical industry? In this role as a Sample Managment Specialist (COVID-19) you will use your expertise to support the manufacturing of biopharmaceutical products including the COVID-19 vaccine. Apply now!

As a Sample Management Specialist you will support the required Sample Management activities. Additionally, you will handle quality and compliance related topics and you will contribute to maintaining cGMP compliance and support the LEAN status of the team. Your key responsibilities

Sample management to support execution activities in a manner that is efficicient, cGMP compliant and safe. This could be accomplished by means of GAP analysis, protocols and reports performed during the new product implementation (NPI).
Responsible for creating URS's in collaboration with automation specialist and provides lab input for the new equipment or technologies to NPI Lead
You will act as Subject Matter Expert (SME) during cGMP inspections and you are the NPI contact person during technical transfers
Act as lead investigator for local/global Non-Conformances (conduct the investigation, provide product impact assessments, identify and define appropriate corrective/preventive actions)
This also include proper lab investigation and CRA's for the medium/high-level Quality issues
Wat vragen wij - What are we looking for
For the position as a Sample Management Specialist we are looking for a motivated candidate with expertise on sample management.

HBO or MSc degree in a relevent discipline such as biosciences, pharmacy, biotechnology or equivalent

Multiple years of experience in a cGMP environment (QC/QA/manufacturing).
Strong experience with sample management and appropriate software
Experience with (c)GMP compliance

Deviation management experience (non-conformances, corretive/preventice actions)

Fluent English and Dutch required
Wat hebben we te bieden - What do we offer
Long term position, which starts with a 12 months contract at CheckMark
Salary indication from €3000,- gross per month based on a full-time position
Full-time position
Dayshift
Wil je meer weten - More information
Neem voor meer informatie contact op met Jurjen Wilschut: 088 00 21 122 // 06 302 47 453
Vacaturenummer: 6716

Solliciteer nu