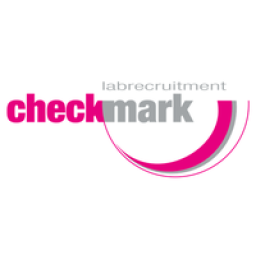 CheckMark Labrecruitment
Gepubliceerd: ongeveer 2 maanden geleden
Research Technician Molecular Biology
Gepubliceerd: ongeveer 2 maanden geleden
Waar ga je aan de slag - Where will you work
The company is specialized in the creation and development of differentiated human antibody therapeutics for the treatment of cancer. You will be a member of a project group that works on the development and generation of therapeutic antibodies and will be responsible for a broad set experiments to study the mechanisms of action and activity of our antibodies.
Wat ga je doen - What will your job be
You work in a team on the development of therapeutic antibodies. Being responsible for a broad set in vitro experiments with a focus on molecular technqiues such as cloning, expression vectors and sequence analysis.

As a Research Technician Molecular Biology you will work in a team of scientists and technicians dedicated to the discovery, generation and development of therapeutic antibodies
With your up-to-date knowledge of and experience in molecular biological techniques you strengthen our team
You use a wide range of modern techniques in molecular biology, cell biology and protein biochemistry in multiple simultaneous projects
You work closely with scientists and other research technicians in various project teams
You document and report the results in a concise manner
You contribute to the optimization and innovation of equipment and processes

Wat vragen wij - What are we looking for
For the position of a Research Technician Moleculair Biology we are looking for an enthusiastic candidate with a completed Bachelor (HLO) or Master candidate in Life Sciences

You are experienced in molecular and cell biological (mammalian) methods such as cloning, working with vector constructs and sequence analysis
If you have additional knowledge in the field of immunology (e.g. FACS, protein biochemistry) and experience in working with BSLII materials and laboratory robotics, this is considered an advantage.
You are capable of running several experiments in parallel and are able to work in a flexible manner
As a person you have a keen eye for your own tasks as well as team responsibilities: you like to help colleagues and get most out of collaboration 
You have strong communicational skills in English and Dutch

Wat hebben we te bieden - What do we offer
Year contract at the company, with possibility for extension
Salary indication starting at €2350 gross per month depending on experience

Fulltime position (40 hours/week)

Day shift

Wil je meer weten - More information
Neem voor meer informatie contact op met Na Rae de Jong, 088 - 0021123
Vacaturenummer: 6681

Solliciteer nu