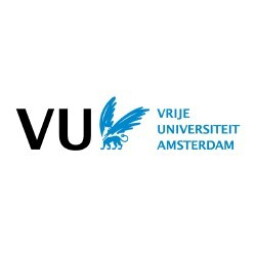 Vrije Universiteit Amsterdam
Gepubliceerd: 25 dagen geleden
RESEARCH TECHNICIAN BIOANALYTICAL MASS SPECTROMETRY
Gepubliceerd: 25 dagen geleden
RESEARCH TECHNICIAN BIOANALYTICAL MASS SPECTROMETRY
Are you a research technician who wants to be closely involved in bioanalytical research involving state-of-the-art mass spectrometry? Please apply at Vrije Universiteit Amsterdam.
Location: AMSTERDAM
FTE: 0.8- 1
Job description
We are looking for a Research Technician in bioanalytical chemistry with a proven experience in mass spectrometry (MS). The candidate should a have a strong affinity with analytical instrumentation, and interest in developing and optimizing novel analytical workflows. Knowledge on optical spectroscopy would be a plus. You will in particular be responsible for the efficient operation of mass spectrometers and their day-to-day maintenance. The successful candidate will participate in our research projects in areas ranging from the characterization of biomolecular systems to metabolomics as applied to disease and new psychoactive substances, thereby working both independently and in close collaboration with PhD students and postdocs.

Your duties
support the research projects of the Division of Bioanalytical Chemistry (BAC)
contribute to the management of the laboratories of BAC
ensure that facilities and mass spectrometers are in optimal and proper working condition
instruct and support postdocs and PhD and MSc students in their experimental work
supervise and carry out service MS measurements by and for internal and external partners

Requirements
a BSc (HBO or equivalent) or MSc degree in Chemistry with specialization in analytical chemistry
demonstrated hands-on experience with MS (hardware, control software, data analysis)
lab experience with advanced techniques such as ion mobility-MS, spectroscopy, and/or native mass spectrometry is considered a plus
highly motivated candidate with a strong interest in bioanalysis, and eager to learn and optimize current workflows
solid oral and written communication skills (in English), good organization skills, and comfortable working both independently and in a team

What are we offering?
A challenging position in a socially involved organization. On full-time basis the remuneration amounts to a minimum gross monthly salary of €2,656 (scale 8) and a maximum €3,548 (scale 8), depending on your education and experience. The job profile is based on the university job ranking system and is vacant for 0.8-1.0 FTE.
The initial employment contract will affect a period of 1 year, with the possibility of extension.
Additionally, Vrije Universiteit Amsterdam offers excellent fringe benefits and various schemes and regulations to promote a good work/life balance, such as:
a maximum of 41 days of annual leave based on full-time employment
8% holiday allowance and 8.3% end-of-year bonus
solid pension scheme (ABP)
contribution to commuting expenses
optional model for designing a personalized benefits package
good paid parental leave scheme
child day-care facilities on campus

About Vrije Universiteit Amsterdam
The ambition of Vrije Universiteit Amsterdam is clear: to contribute to a better world through outstanding education and ground-breaking research. We strive to be a university where personal development and commitment to society play a leading role. A university where people from different disciplines and backgrounds collaborate to achieve innovations and to generate new knowledge. Our teaching and research encompass the entire spectrum of academic endeavour ? from the humanities, the social sciences and the natural sciences through to the life sciences and the medical sciences.
Vrije Universiteit Amsterdam is home to more than 26,000 students. We employ over 4,600 individuals. The VU campus is easily accessible and located in the heart of Amsterdam's Zuidas district, a truly inspiring environment for teaching and research.
Diversity
We are an inclusive university community. Diversity is one of our most important values. We believe that engaging in international activities and welcoming students and staff from a wide variety of backgrounds enhances the quality of our education and research. We are always looking for people who can enrich our world with their own unique perspectives and experiences.
The Faculty of Science
The Faculty of Science inspires researchers and students to find sustainable solutions for complex societal issues. From forest fires to big data, from obesity to medicines and from molecules to the moon: our teaching and research programmes cover the full spectrum of the natural sciences. We share knowledge and experience with leading research institutes and industries, both here in the Netherlands and abroad.
Working at the Faculty of Science means working with students, PhD candidates and researchers, all with a clear focus on their field and a broad view of the world. We employ more than 1,250 staff members, and we are home to around 6,000 students.
About the division of Bioanalytical Chemistry
The Division of BioAnalytical Chemistry, BAC, is part of the Department of Chemistry and Pharmaceutical Sciences of the Faculty of Science, and of AIMMS. The research at BAC focuses on the development and application of novel, multidimensional analytics for the molecular understanding of biological and chemical processes and the elucidation of biopharmaceutical and drug characteristics. Analytical techniques we use in the group are state-of-the-art mass spectrometry combined and/or integrated with molecular spectroscopy, high selective separation techniques such as HPLC and CE, and bioactivity detection. BAC also trains and educates students and young professionals at the highest international level in the area of analytical chemistry. PhD, MSc and BSc students actively and intensively participate in our research programs. We provide analytical courses in several BSc and MSc programs, such as Chemistry (in a joint degree with UvA), Pharmaceutical Sciences, Drug Discovery and Safety, and Medical Natural Sciences. For research and teaching, BAC strongly collaborates with the analytical-chemistry group of the University of Amsterdam (UvA) in the Center for Analytical Sciences Amsterdam (CASA).
Application
Are you interested in this position? Please apply via the application button and upload your curriculum vitae and cover letter until 1 February 2021.
Applications received by e-mail will not be processed.
Vacancy questions
If you have any questions regarding this vacancy, you may contact:
Name: Anouk M. Rijs
Position: professor of BAC and chair of Analytics of Biomolecular Interactions
E-mail: a.m.rijs@vu.nl
Relocation support
If you have any questions regarding moving to Amsterdam, and working at VU Amsterdam, you may contact:
Name: Wytske Siegersma
Position: Relocation Advisor
E-mail: relocations@vu.nl
Telephone: +31 (20) 59 85037
No agencies
Solliciteer nu