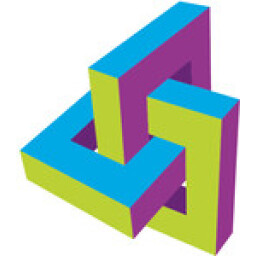 CLS Services
Gepubliceerd: 24 dagen geleden
Regulatory Affairs Officer
Gepubliceerd: 24 dagen geleden
CLS Services is a leading professional recruitment agency, specialised in the recruitment and career coaching of people with a background in chemistry & life sciences. For our client, Denka International, we are searching for a Regulatory Affairs Officer.

Keywords
RA with PPR and BPR
Reach
Biocides
Job description
Are you eager to develop into a Regulatory Affairs job? And are you ready for the registration of our products? You will support regulatory issues locally and EU wide and maintain current registrations. Your focus will be mostly on biocidal registrations. You will be the project lead/manager for various R&D projects.
Your accountabilities are co-ordinating, preparing, and following biocidal registration projects (EU and UK). Furthermore, you will support Denka's local team in the Netherlands (marketing, sales, product management, purchasing) in compliance with legal requirements.
Who we're looking for
We are looking for a candidate with at least a B.Sc. background along with an understanding of regulatory / registration processes and requirements.
Experience:
1+ year of regulatory experience with PPPR and BPR is required;
Proven work experience with various REACH and Regulatory compliance tasks (labels, SDS and other regulatory information);
Know-how of ECHA IT tools such as IUCLID and R4BP;
Problem solver who can find pragmatic solutions to technical challenges;
Attention to details;
Knowledge of SAP;
Not being afraid of expressing your opinion and standing for your decisions is also a must for this position;
Project management, working with Consultants.
You have excellent communication skills in both Dutch and English. French would be a plus. You are able to work well under pressure both independently and as part of the team.
Company profile
Since 1932 Denka International is directional in registrating, formulating and producing biocides, plant protection products and veterinary medicines. At Denka International the protection of the environment, people and animals is stated. Denka International is authorised for preparation, packaging, labelling and register of veterinary medicines under GMP regime.
Additional vacancy information
Reference: A2100073
Contract: Direct contract with client
Education: HBO/BSc.
WO/MSc.
Terms: Salary: 40.000-50.000
Days of leave: 24 + 12
See here our other employment terms for this vacancy
Contactperson: René Kemps
Phone: +31 (0)88 22 77 555
Solliciteer nu