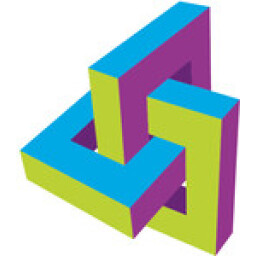 CLS Services
Gepubliceerd: ongeveer 2 maanden geleden
RA Coordinator
Gepubliceerd: ongeveer 2 maanden geleden
CLS Services is a leading professional recruitment agency, specialised in the recruitment and career coaching of people with a background in chemistry & life sciences. For our client, Astellas Pharma Europe B.V., we are searching for a RA Coordinator.

Keywords
Regulatory Affairs
Pharmaceutical experience
International market
Strategy development
Job description
As part of a Global Project, you will act as a Regulatory Affairs Project Coordinator. Driven by Commercial having an impact on the registered portfolio in Astellas International Markets. The markets include 47 countries across Latin America, Middle-East Africa, Russia-CIS, and Asia
Main Tasks:
Develop the regulatory strategy and planning to support the commercial strategy in the selected countries, which may imply MA discontinuation and/or implementation of alternative access models when applicable;
Coordinate its execution in collaboration with other functions (incl. Commercial, Supply Chain, QA, PV, Medical Affairs, Legal) and in line with Astellas SOPs.
Who we're looking for
The ideal candidate has at least a bachelor's degree in scientific discipline and at least 5-8 years previous experience with regulatory affairs in the pharmaceutical industry, preferably with International Markets. You have strong organizational skills with the ability to manage large projects and provide regulatory guidance/training to internal stakeholders and others in the department as needed. Project leader experience is required.
Other requirements:
Excellent communication and writing skills (advise, convince, negotiate, listen, present and edit);
Ability to communicate effectively with cultural awareness and sensitivity and maintain effective working relationships;
Experience in working in multidisciplinary teams;
High integrity with respect to maintenance of proprietary, confidential information;
Fluent in English, both spoken and written.
Company profile
Astellas is a Japanese multinational pharmaceutical company employing over 17,000 people worldwide with global sales exceeding 11 billion euro. The group's EMEA headquarters are based in London, with affiliates throughout Europe engaged in research & development (R&D), manufacturing and sales & marketing. With over 4,500 employees, EMEA is an important and growing Astellas region, having key strengths in the therapy areas of Urology, Transplantation, Anti Infectives, Pain Management and Oncology. The global annual R&D investment of 15% to 20% of sales is evidence of the group's commitment to improving the health of people worldwide through the provision of innovative and reliable products. Astellas employs around 950 persons in the Netherlands, in Leiden and Meppel.
Additional vacancy information
Reference: A2100043
Contract: Temporary contract with CLS Services
Education: HBO/BSc.
Terms: Contract for 3 - 4 days per week
Salary: >5500
Days of leave: 25 + 13
See here our other employment terms for this vacancy
Contactperson: Aniek Vugts
Phone: +31 (0)88 22 77 555
Solliciteer nu