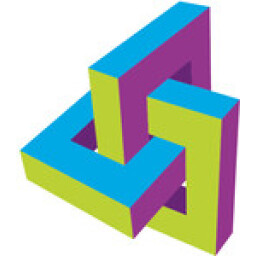 CLS Services
Gepubliceerd: ongeveer 1 maand geleden
Quality Assurance & Compliance Manager
Gepubliceerd: ongeveer 1 maand geleden
CLS Services is a leading professional recruitment agency, specialised in the recruitment and career coaching of people with a background in chemistry & life sciences. For our client, Certis Europe, we are searching for a Quality Assurance & Compliance Manager.

Company profile
Founded in 2001, Certis Europe was created from three businesses acquired by Mitsui & Co. Ltd during the 1990's operating in the UK, France and Netherlands. It has since grown to become a European crop protection specialist providing sales and marketing services to its suppliers alongside development and regulatory support.

Since March 2018, Certis has its own research location in the Netherlands. Demonstration tests and customer-oriented research are carried out in the Certis Innovation Center. In addition, training and workshops are provided for customers and colleagues.

Headquarters is located in Utrecht, the Netherlands.

Department
The Quality Department is divided in Quality Control and Quality Assurance & Compliance. In which QC is more focusing downstream, which means responsible for controlling the specifications, while QA&C is more responsible for setting the specifications (more strategic).

Job description
Do you want to work in crop protection? Maintaining quality and set specifications?

As Quality Assurance & Compliance Manager you will establish & maintain a Quality Assurance System in which process, specification and standards are set and agreed with the suppliers and Tollers for raw materials, semi-finished & finished goods made by Certis and third parties. You are responsible for the set up of a new production location and scale up of new products from lab scale to the commercial volumes. Finally, you ensure the legal compliance of Certis' portfolio.

Certis produces some of their portfolio at Toll manufacturing sites. This production takes place by employing complex processes and materials as well as more simpler just filling activities. You, as Quality Assurance & Compliance Manager, will be responsible to set up all the agreements about product quality before the production starts.

Certis' Portfolio consists of 3 types of goods, which are produced by the company, purchased bulk from suppliers to be filled in pack sizes or third party goods, which arrive ready to sell. Some of the portfolio is used in conventional agriculture, while a significant part is used in organic agriculture. This role is responsible to establish and maintain specifications & standards, where missing. Ensure that for 3rd party products standard requirements are defined and agreed with the suppliers via Supplier Account Manager (SAM) network. Setting specification will involve working together with marketing, sales and regulatory teams.

Like finished goods, Certis purchases raw materials namely Active ingredients, co-formulants. These materials have the legal obligation to meet under product registration e.g. % purity of Active ingredient. There are also production requirements which needs to be in place e.g. free flowing powder. You will ensure that these standards are defined, where missing, communicated and agreed with the supplier and kept maintained and updated at all times.

Like the Agrochemical Industry in general, Certis' portfolio is heavily regulated. You will ensure that Certis only produces the registered recipes at Toll manufacturing sites ensuring the internal processes work effectively and supply chain only puts the registered recipes into production. Coformulants in use should be compliant too. If not, you will work together with formulation development & regulatory teams to replace such coformulants in the recipes. If recipes are unknown (for third party bulk goods to be packed into various smaller packs by Certis) you ensure that compliance confirmation is received from the supplier.

This role demands strong collaboration and co ordination with other departments of Certis, including portfolio, regulatory and commercial disciplines to exchange information of technical, commercial and legal nature.

Who we're looking for
As Quality Assurance & Compliance Manager you need to have:

Bachelor/Master degree in a Chemical Discipline or in a related discipline;
Understanding of 3rd party manufacturers and Laboratory processes, standards;
Fluent in English, one more additional European language is preferable;
Ability to establish clarity and manage ambiguity;
At least 5 yeards of experience in Quality Assurance in Chemical, Agrochemical or Pharma Industry is required;
Willingness to frequently travel throughout Europe to visit labs, 3rd party manufacturers and other suppliers.
Additional vacancy information
Reference: A2000152
Contract: Direct contract with client
Education: HBO/BSc.
Contactperson: René Kemps
Phone: +31 (0)88 22 77 555
Solliciteer nu