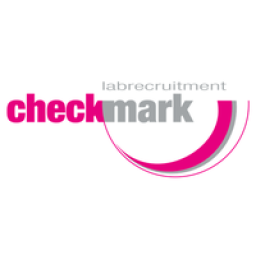 CheckMark Labrecruitment
Gepubliceerd: ongeveer 2 maanden geleden
Quality Associate Clinical Immunology
Gepubliceerd: ongeveer 2 maanden geleden
Waar ga je aan de slag - Where will you work
Our client is one of the biggest companies in health care, specialized in the development, production, and marketing of vaccines to prevent and combat infectious diseases. The Clinical Immunology department is responsible for coordinating and performing clinical sample analysis in support of clinical vaccine trials.

Wat ga je doen - What will your job be
Do you have immunology and quality systems experience? Then this position might be very interesting for you! Keep reading to find out more.

As Clinical Immunology Associate you will help on multiple areas of quality assurance within the CI department. Therefore you:

Ensure correct approval of all GCLP relevant SOP's.

Perform quality review and approval of all documents which include alignment with other GCLP procedures, layout, template, revision history and other quality related details.

Coordinate the deviations for the GCLP facility. This includes timely reporting and closure, assisting GCLP personnel in writing deviations, track and alert when due dates approach and reviewing deviations.

Review completeness of training files of GCLP personnel.

Assign training curricula to GCLP personnel.

Write/review equipment validation- and software test protocols.

Wat vragen wij - What are we looking for
For the position of Clinical Immunology Associatewe are looking for a candidate with a minimum BSc degree. Furthermore you have:

A minimum of 2 years relevant experience

Experience working with quality systems (GxP)

Experience in interactions with QA

Ability to write, edit and review related documents

Experience with equipment and/or software validation

Very good Engllish in speaking and writing

Experience with performing immunological assays is preferred

Wat hebben we te bieden - What do we offer
A contract for 12 months at CheckMark
Salary range starts at €2624 gross per month based on 40 hours/week
Full-time position, where 32 hours a week is negotiable
Dayshift
Wil je meer weten - More information
Neem voor meer informatie contact op met Sebastiaan Loriaux: 088 0021 126
Vacaturenummer: 6859
Solliciteer nu