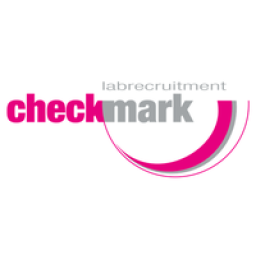 CheckMark Labrecruitment
Gepubliceerd: ongeveer 2 maanden geleden
QC Supervisor Chemical Raw Materials
Gepubliceerd: ongeveer 2 maanden geleden
Waar ga je aan de slag - Where will you work
An international pharmaceuticial company involved in the manufacturing of biopharmaceutical products. This team is responsible for execution of all chemical and physical testing using various techniques. The tested products range from early clinical up to commercial process control, release and stability.

Wat ga je doen - What will your job be
In this role as QC Supervisor Chemical Raw Materials you will lead a lab of technicians and be responsible for effective team performance. Do you have multiple years of relevant experience and leadership skills? Then keep on reading!

As QC Supervisor Chemical Raw Materials you will lead about 8-12 lab technicians and define team execution testing activities, compliant with the cGMP and safety regulations. Furthermore you:

Are accountable for the personnel in the team and their performance & development

Assures all test related elements are in place e.g. materials, equipment, trained personnel etc. in order to complete all testing activities in a timely manner

Have the primary accountability for planning, organization, day-to-day supervision and execution of daily tasks within the team and ensures the seamless transfer of activities

Oversee all monitoring and reporting of all critical activities

Undertake actions independently and assure a relevant action plan is in place

Deal with appropiately with any deviations, corresponding CAPAs and Change controls on a defined team level

Wat vragen wij - What are we looking for
For the position of QC Supervisor Chemical Raw Materials we are looking for a motivated candidate with a minimum relevant Bachelors degree. Furthermore you have:

At least 5 years of (laboratory) work experience
Knowledge or affinity with the relevant test methods
Good interpersonal and organizational skills
Proven leadership potential
Good communication skills
Shown to have excellent safety and GMP awareness and experience

Excellent English communication skills, Dutch would be considered a plus

Wat hebben we te bieden - What do we offer
Long term position, which starts with a 12 months contract at CheckMark
Salary indication from €3700,- gross per month based on a full-time position
Full-time position where 32 hours is discussable (all onsite)

Wil je meer weten - More information
Neem voor meer informatie contact op met Sebastiaan Loriaux: 088 00 21 126
Vacaturenummer: 7162

Solliciteer nu