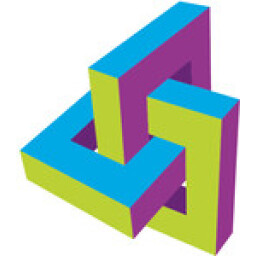 CLS Services
Gepubliceerd: ongeveer 1 maand geleden
QC Analyst
Gepubliceerd: ongeveer 1 maand geleden
CLS Services is a leading professional recruitment agency, specialised in the recruitment and career coaching of people with a background in chemistry & life sciences. For our client, Janssen Biologics B.V., we are searching for a QC Analyst.

Keywords
B.Sc.
GMP
Release and Stability
Training
LEAN/BE
Job description
As QC Analyst you will have the following responsibilities:
Co-ordinate the release of raw materials drug substance and drug products from internal and external stake holders (CMOs) to ensure on-time delivery of results per agreed timelines;
Co-ordinate the stability testing of JSC large molecule products according local procedures and agreed timelines;
Act as subject matter expert (SME) on release and stability processes and have a leading role during the GMP inspections;
Participate in meetings of the quality network organisation and partner with customers (e.g. CMOs, JSC manufacturing sites, PQM) to ensure flawless experience;
Co-ordinate all data requests provided by various stake holders (RA; Health Authority; DPDS etc.) and have the accountability to plan, organise, prioritise and execute the data Requests based on the stake holder requests;
Lead and drive continuous improvement projects;
Adhere to compliance best practices, EHSS regulations and lean principles.
Who we're looking for
The ideal candidate has a B.Sc. degree in a relevant discipline with 2-4 years of related work experience. You have experience with release and stability testing and with working according to GMP guidelines. Additionally, you have experience with data management and knowledge of statistical data analysis.
We are looking for someone with excellent communication skills who also has didactical skills to effectively transfer information in a training environment. Do you have experience with LEAN or BE and are you proactive in managing stake holders? Then we are looking for you!
Company profile
Janssen Biologics creates, acquires and markets unique biopharmaceutical therapies. Their innovative products focus on the management of three major disease areas; cardiovascular, immunological disorders and cancer.
They strive to be a prominent company. Not only by the marketing of important new products. They also effectuate to increase the applications of their existing products. This means investing in the right research, forging the right business partnerships and hiring the right people to maintain the highest quality.
Additional vacancy information
Reference: A2100087
Contract: Temporary contract with CLS Services
Education: HBO/BSc.
Terms: Salary: >3140
Days of leave: 25 + 11
See here our other employment terms for this vacancy
Project for at least 1 year.
Contactperson: Claudia Erwich-Faaij
Phone: +31 (0)88 22 77 555
Solliciteer nu