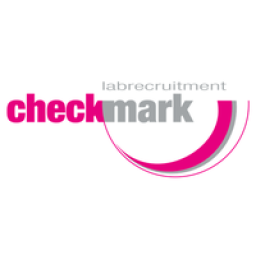 CheckMark Labrecruitment
Gepubliceerd: 18 dagen geleden
QA Support Officer
Gepubliceerd: 18 dagen geleden
Waar ga je aan de slag - Where will you work
An international pharmaceuticial company involved in the manufacturing of biopharmaceutical products. The department you will work in generates and manages several quality systems and is responsible for the release of products.

Wat ga je doen - What will your job be
Are you a motivated hbo candidate with up to date knowledge of GMP regulations and would you like to gain Quality Assurance experience? In this role as a QA Support Officer you are responsible for Batch documentation review and you provide advice to departments regarding GMP aspects. Interested? Apply now!

As a QA Support Officer you will support the QA department in base business tasks such as Batch documentation review and approve incoming raw material requests and subsequent release. Your activities and responsibilities include:

Review of paper and electronic Batch Records on completeness, clarity and GMP compliance
Provide advice to requesting departments regarding GMP aspects
Review of raw material related documentation, release of raw materials and preparation of batch release documentation

Review and approve QA controlled documentation (SOP's, Batch Records, work instructions)
Assessing change requests on consistency, relevance, GMP compliance and clarity
Support the department in continuous improvement activities

Wat vragen wij - What are we looking for
For the position as a QA Support Officer we are looking for a motivated candidate with good communicative and advisory skills. Furthermore we ask for:

Hbo degree in bioscience, chemistry, pharmacy or equivalent
Up to date knowledge of current GMP regulations
Excellent speaking and writing skills in both Dutch and English

Preferably some years of work experience in pharmaceutical or related industry (QA, QC, Production Operations or supporting functions)
Able to work with and preferably have knowledge of automated systems
You have good investigative abilities as you are critical and highly accurate

Wat hebben we te bieden - What do we offer
Long term position, which starts with a contract at CheckMark until the end of the year

Full-time position, where 32 hours a week is negotiable
Wil je meer weten - More information
Neem voor meer informatie contact op met Jurjen Wilschut: 0182 590 212 // 06 302 47 453
Vacaturenummer: 6583

Solliciteer nu