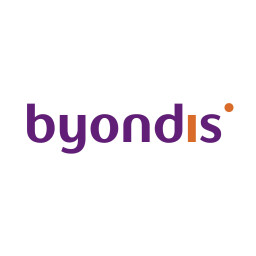 Byondis
Gepubliceerd: 4 dagen geleden
QA Officer specialized in CSV
Gepubliceerd: 4 dagen geleden
Job profile
The Byondis Quality Assurance (QA) department covers all aspects that could have an impact on the quality of our pharmaceutical products. The department sets clear risk-based expectations on Good Manufacturing Practice and Good Clinical Practice (GMP and GCP). To strengthen our Quality Systems & Compliance team, which is part of the QA department of approximately 16 people, we are looking for a QA officer who, together with the team, will ensure GMP quality oversight to Byondis' computerized system standards and in alignment with applicable GxP guidance and regulations.
To make this happen, teamwork is essential. As QA Officer you will collaborate with various departments within Byondis, in particular with the Information Technology department, to complete validation activities on GMP computerized systems. Review and approval of qualification/validation documentation, changes, non-conformances and (effectiveness of) CAPAs associated with qualification/validation execution will be a significant part of your daily activities. Ensuring that computerized system validation activities comply with applicable standards and regulations. As well as ensuring that effective improvement actions are initiated where necessary.
You will excel in an environment characterized by trust, respect, innovation and growth opportunities. Within Byondis, you will join a group of passionate professionals who advance their scientific, technical and professional skills to create safe and effective precision medicines targeting intractable cancers and auto-immune diseases, improving the standard of care for patients.
Your profile
Bachelor's Degree in computer science, engineering, life sciences, or equivalent.
At least 3 years' experience with specific understanding in applying 21 CFR Part 11 and EU Annex 11 requirements, along with thorough working knowledge of other GxP regulations and guidance.
Demonstrable experience in GMP best practices in a (bio)pharmaceutical environment, Data Integrity requirements and/or computer systems compliance.
Skills/Capabilities
A team-mindset with excellent communication skills (verbal and written in English and Dutch).
A flexible and pragmatic approach.
A can-do attitude, hands-on mentality embracing cross-functional collaboration.
Able to identify opportunities for optimization driving Right-First-Time all the time.
Accurate, consistent and critical on document review capabilities.
Demonstrate ownership, highly organized, driven by quality and results.
Information and application
Contract hours: preferably fulltime
Salary: depending on experience
Location: Nijmegen

Contact information
For further information, please contact Arjan Peters, Head of Quality Systems & Compliance or Eric van Hout, QA Project Leader at tel. +31(0)24 679 5100.
If you are interested in joining Byondis in this challenging position, we welcome your application via the apply button.
Important dates
Please send your application before October 5th 2020. The first round of interviews will take place on October 9th 2020 and the second round of interviews will take place on October 16th 2020.
Recruitment by commercial agencies in relation to this or other vacancies is not appreciated.
Solliciteer nu