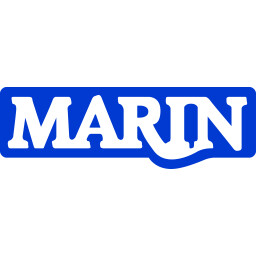 MARIN
Gepubliceerd: ongeveer 1 maand geleden
Project manager Offshore
Gepubliceerd: ongeveer 1 maand geleden
What are you going to do?
You carry out (research) projects for the offshore and renewable sector: from quotation to reporting and advice. You work on challenging hydrodynamic issues and where possible you write papers about your results. You use your creativity to increase the possible applications in projects and to expand the application area. You also enjoy tackling innovative questions from industry and society and converting them into concrete answers and applications. You are connecting your expert role with the opportunities and questions that exist to achieve a sustainable use of the sea.
Who are we looking for?
You have practical project management skills and you have good advice, reporting and presentation skills. You should also have a good command of the English language and be willing to learn Dutch if that is not your mother tongue. You have experience with simulations of dynamical systems and you can analyse, implement and apply physical models. Experience with model tests is a plus. You have a Master degree and possibly a PhD degree in a technical field. You recently graduated, or you already have several years of experience in research or practice.
What do we offer?
You will work at MARIN, an independent and globally recognized institute in hydrodynamic and nautical research. Moreover, with a relevant mission: to make shipping cleaner, smarter and safer and to contribute to the sustainable use of the sea. You develop yourself in a network of 400 specialists within MARIN and worldwide network of maritime experts outside MARIN. You will have plenty of opportunities to choose your own route.
Like to know more?
Erik Jan de Ridder, team leader, is happy to tell you more about the position: +31 (0)317 493205. You can apply for this position until 1th of June, 202
Solliciteer nu