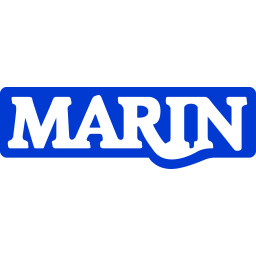 MARIN
Gepubliceerd: 29 dagen geleden
Project manager Maritime Operations
Gepubliceerd: 29 dagen geleden
What are you going to do?
Within our Operations & Human Factors team you will conduct manoeuvring studies that enable our customers to improve nautical operations or the infrastructure of ports and waterways. You use simulation and safety models, but you also research and train with all kinds of ship types on bridge simulators.
Who are we looking for?
An enthusiastic candidate with a degree in maritime technology (or similar). For example the maritime academy with relevant sailing experience at sea or in inland shipping is also an excellent qualification. You have good reporting and presentation skills and you have excellent command of the Dutch and English language. You will soon be responsible for your own projects, from quotation to reporting. It is especially important that you can convert a customer question into relevant studies or training programs that you carry out with your team.
What do we offer?
You will work at MARIN, an independent and globally recognized institute in hydrodynamic and nautical research. Moreover, with a relevant mission: to make shipping cleaner, smarter and safer and to contribute to the sustainable use of the sea. You develop yourself in a network of 400 specialists and will have plenty of opportunities to choose your own route.
Like to know more?
Dimitri van Heel, team leader, is happy to tell you more about the position: +31 (0)317 479916. You can apply for this position until 20th of June, 2021 via https://www.marin.nl/careers.
Solliciteer nu