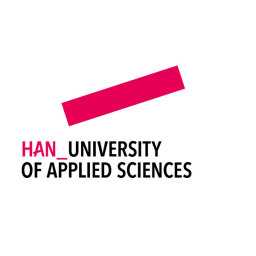 HAN
Gepubliceerd: 22 dagen geleden
Project leader fermentation technology & downstream processing
Gepubliceerd: 22 dagen geleden
Project leader fermentation technology & downstream processing
Nijmegen, 0.8-1.0 fte
At the HAN BioCentre in Nijmegen we are looking for a new colleague to strengthen our team in fermentation technology to contribute to a sustainable and healthy future.
What do we expect from you?
Your daily activities at the HAN BioCentre will mainly focus on setting up fermentation processes for various projects that contribute to the transition into a biobased economy.
You will also be directly involved in education and the development of education at bachelor and master level at the Institute for Applied Bioscience and Chemistry mainly within the specialization biotechnology. The proportion of research and education is approximately 70%:30%.
You will carry out research projects for companies at the laboratories of the HAN BioCentre and you will supervise a small team of technicians and students.
Your practical experience in the area of production of biomolecules using microorganisms will help in the successful execution of various research projects. In these projects (heterologous) proteins, chemical building blocks and high-quality biofuels are produced by fermentation from renewable sources.
Acquisition of new projects will be part of your activities including writing of grant application and project proposals for contract research.
What are we looking for in you?
You will have at least a
master level qualification
and preferably a PhD in a relevant subject as well as the
knowledge
and
experience
of
working
in
fermentation technology
and (protein)
purification techniques
. The ideal candidate will have excellent organisational and record keeping skills, which together with being an enthusiastic, flexible and result oriented person constitute the ideal profile to join this group.
Candidates should have at least
5 years of experience
within the field, a relevant network and enjoy working with a combination of research and education. Practical experience with biobased research projects and fermentation experience with fungi, yeast or methanotrophs are an advantage. In addition to English, your Dutch speaking and writing skills are on a sufficient level.
What can we offer you?
A very diverse and challenging position at the HAN BioCentre.
The appointment will initially be for 1 year.
An appointment in the position of a level 3 Researcher.
The gross monthly salary, depending on your experience level, will be a maximum of € 5.026,85 (cao-hbo scale 11) for a fulltime appointment.
8% holiday allowance and an 8,3% end-of-year bonus.
You will have excellent employee benefits, such as an ABP pension insurance, collective health insurance, (paid) parental leave.
The application procedure
Interested? Apply via the
application form
before September 14
.
You can address your letter to Dr. Richèle Wind.
Being able to submit a Certificate of good conduct (verklaring omtrent gedrag, VOG) is a prerequisite for employment.
Questions about the function
Dr. Richèle Wind
Coordinator HAN BioCentre & Associate Lector Biobased Economy
T 06 55 20 63 67
E-mail
richele.wind@han.nl
Questions about the application procedure
Miranda van den Elshout
T 06 55 24 06 92
E-mail
miranda.vandenelshout@han.nl
Useful background
The HAN BioCentre is a 'Centre of Expertise in Applied Bioscience and Chemistry' and part of the University of Applied Sciences (Hogeschool van Arnhem en Nijmegen, HAN). HAN BioCentre connects education, research and professional practice by performing applied research for industry and contributing to education. We carry out applied research focusing on biobased discovery, drug discovery and data science, together with students, business partners and other research institutes. For more information about the organization, look at
www.han.nl/over-de-han/werken-bij-de-han/
.
Agency calls are not appreciated.
Solliciteer nu