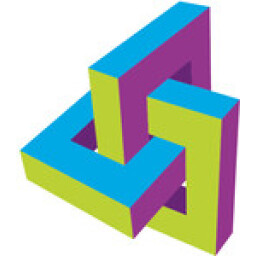 CLS Services
Gepubliceerd: 22 dagen geleden
Project Coordinator Tea Export Company
Gepubliceerd: 22 dagen geleden
CLS Services is a leading professional recruitment agency, specialised in the recruitment and career coaching of people with a background in chemistry & life sciences. For our client, Unilever Nederland B.V., we are searching for a Project Coordinator Tea Export Company.

Keywords
BSc. or MSc.
Project Coordinator
Transition
FMCG
Communication
Job description
We are seeking a project coordinator with a strong background in Business Development, who is looking for a challenge and an exciting entrepreneurial experience and who will support Unilever to build the bright future of the plant-based Tea Company, and the Tea Export Company (TEC) specifically.
As Project Coordinator, you will be responsible to coordinate and support the cross-functional establishment of the Tea Export Company (Sales, Marketing, Finance, Order to Cash and Supply Chain) which will serve a large number of distributor markets worldwide.
Unilever's Tea business will be established as a separate business by July 1, 2021 to ensure the category can best achieve its potential. Unilever's Tea business is the biggest in the world, with world class purpose-driven brands such as Lipton, PG tips and Pukka. As a separate division, the Tea Company will assume responsibility for all geographies and all elements of its value chain, with the exception of the Tea businesses in India and Indonesia and the partnership interests in the ready-to-drink joint ventures.
Tea Export Company will be set up as a global team, based out of the Netherlands, to support the local and regional hubs managing Distributor Markets.
You responsibilities will be:
Coordination of the TEC workstream, including management of deadlines, interdendencies, risks and issues – as well as escalation;
Embrace creative approaches to overcome obstacles and escalate quickly and effectively when required;
Tracking and updating workstream plans, preparation of status updates, running regular workstream / project meetings and ensuring actions and decisions are documented and followed-up;
Coordination of end-state design for TEC;
Work out principles, develop procedures, etc.
Coordination of the phased transition of ~40 distributor markets from Unilever to Tea Export Company;
Project management of the activities from planning to cut-over for each market from a TEC perspective, to ensure cross-functional readiness and a smooth transition;
Ensuring knowledge and data transfer between local teams and TEC teams for each market, working together with the Go to Market distributor transition team responsible for overall coordination, and the local teams on the separation side to ensure an efficient and effective process on the receiving end;
As first point of contact for TEC establishment.
Who we're looking for
For this role we are looking for an enthusiastic, pro-active candidate with excellent communication skills. You have experience working with distributors, and are familiar with global export processes in a FMCG environment. A background in Sales / Business Development (with broad knowledge of end-to-end business processes like Marketing, Supply Chain, O2C, Finance) and Project management experience (including strong people and task management skills, in order to thrive on a large cross-functional project) are nice to haves.
As a person you are self-motivated and pro-active, with the energy and enthusiasm to move projects forward in a timely manner. You have the ability to prioritize and work under pressure, with excellent time management skills.
Are you the team player with a good eye for detail but who can also have a good overview? Let us know by applying on this job opportunity!
Company profile
The mission of Unilever is to add vitality to life. They meet everyday needs for nutrition, hygiene, and personal care with brands that help people feel good, look good and get more out of life.
With 400 brands spanning 14 categories of home, personal care and foods products, no other company touches so many people's lives in so many different ways.
Their brand portfolio has made them leaders in every field in which they work. It ranges from much-loved world favourites including Lipton, Knorr, Dove and Omo, to trusted local brands such as Blue Band and Suave.
They are constantly enhancing their brands to deliver more intense, rewarding product experiences. They invest €1 billion every year in cutting edge research and development, and have five laboratories around the world that explore new thinking and techniques to help develop their products.
Today Unilever employs 223.000 people in 100 countries world-wide, and supports the jobs of many thousands of distributors, contractors and suppliers.
Department
As a standalone entity, the Tea Company (which generated €2 billion revenue in 2019) remains the biggest Tea business in the world and is even better positioned to lead the industry and take full advantage of the opportunities in the category, with more focus and entrepreneurship driving greater growth and value. The current vision for the Tea company is to champion a tastier, healthier, more sustainable world of plant-based drinking. Purposeful thinking will be the core anchor of the business, its brands as well as its culture, and enables simple and agile decision making, supports an entrepreneurial mindset and is driven by passion for our consumers. Beyond the internal separation, future options for the Tea Company – including an initial public offering, a disposal, a demerger or through partnership models – are continued to be assessed. This process is expected to be concluded by the end of 2021.
The role of the Tea Export Company team is to:
Act as an export company for markets where there is no local transacting legal entity, and provide transactional routing for export transactions between supply markets and distributors – including control of financial flows;
Act as a sales and marketing center of excellence to support all distributor markets / managers selling Tea Company products through providing a central point of contact for guidance, templates and best practices (e.g. export/import processes; international shipping; duties, taxes and regulations; and distributor contracts);
Drive the growth agenda within all distributor markets, by unlocking distributor markets through cross-border expansion of assortment & brands, and unlocking white spaces in terms of consumer groups and channels.
Additional vacancy information
Reference: A2100093
Contract: Temporary contract with CLS Services
Education: WO/MSc.
HBO/BSc.
Terms: Duration 12 months initially, extention possible.
Salary: 45000 - 62000
Days of leave: 25 + 13
See here our other employment terms for this vacancy
Contactperson: Jan Paul Favier
Phone: +31 (0)88 22 77 555
Solliciteer nu