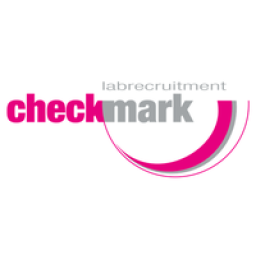 CheckMark Labrecruitment
Gepubliceerd: ongeveer 2 maanden geleden
Process Engineer Pharmaceuticals
Gepubliceerd: ongeveer 2 maanden geleden
Waar ga je aan de slag - Where will you work
A global biotech company that focuses on the development, pro­duction and marketing of vaccines, recombinant proteins and antibodies to prevent and combat infectious and other diseases.
Wat ga je doen - What will your job be
Do you want to work as an Process Engineer Pharmaceuticals to support and improve batch production? Please apply now!

As a Process Engineer Pharmaceuticalsyou will be responsible for a range of activites focussed on planning and conducting activities related to the implementation of new processes into new vaccine launches. Key responsibilities are:

Researching current and emerging technologies, evaluating process cost, quality and alternatives

Performing characterization and optimization using designed experiments

Increasing manufacturability and reducing production risk through design reviews, giving feedback and participating in engineering activites

Asses equipment, material and process performance

Editing and publishing of process documentation and training materials for processes, materials and equipment

Wat vragen wij - What are we looking for
For the position of Process Engineer Pharmaceuticals we are looking for an enthousiastic candidate with experience in biotechnology and process technology. Furthermore you meet the following qualifications:

Bachelor degree in bio-process Engineering, Process Engineering or a similar degree



Minimum of 3 years experience as Process Engineer or equivalent

Knowledge of pharmaceutical and/or bio processing principles typically used in Upstream and Downstream processing for vaccines manufacturing (e.g. bioreactors & filtration systems)

Understanding of regulatory requirements and industry guidelines specific to pharmaceutical industry (e.g. GMP< NEN3140, VCA, CE, etc.)

It is considered adventagious to have design experience and working knowledge of automatic bulk filling systems or closed filling systems (Grade A environments). Also understanding of liquid freezing processes and its potential impact on vaccine storage and stability is adventagious

Wat hebben we te bieden - What do we offer
A contract for 12 months at CheckMark
Salary indication from €3087 gross per month based on a full-time position
Full-time position (40 hours.week)
Dayshift
Wil je meer weten - More information
Neem voor meer informatie contact op met Sebastiaan Loriaux: 088 0021 126 // 06 1587 5174
Vacaturenummer: 6852
Solliciteer nu