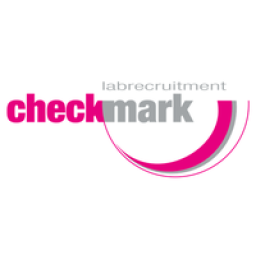 CheckMark Labrecruitment
Gepubliceerd: 26 dagen geleden
Process Engineer DSP
Gepubliceerd: 26 dagen geleden
Waar ga je aan de slag - Where will you work
Pharmaceutical company specialised in the development of vaccines. The 'Down Stream Processing' (DSP) department forms part of the Drug Substance Development group and develops & characterizes processes for purifying and formulating recombinant viruses from harvest as a vaccine production platform. They will be implemented in a GMP pilot plant facility for the production of clinical trial material and scaled-up for commercial production.
Wat ga je doen - What will your job be
Do you combine downstream process development experience with extensive experience on Tech Transfers? Then, this position might be interesting for you! In this role, as a Process Engineer DSP you will be responsible for ensuring a smooth tech transfer of new pharmaceutical products in CTM pilot plants or production. Keep reading to find out more!

As a Process Engineer DSP you are responsible for the technical transfer of new products into production (either the CTM pilot plant or production).
The tech transfer includes both designing the required study plans, reviewing documentation from production, support during start-up and reporting afterwards.
Subsequently you give 2nd line support of running production.
Finally, you identify possible improvements for increased robust manufacturing and translate this back to development studies.
The processes will be transferred to several sites over the world and you will give on-stie support during the start-up of the plants.

Wat vragen wij - What are we looking for
For the position of Process Engineer DSP we are looking for a motivated candidate who can ensure a smooth tech transfer of new products in CTM pilot plants or production sites. We ask for:

PhD. in a relevant discipline in biopharmaceutical sciences/engineering, biotechnology or chemistry or PDeng
At least 3 years of hands-on experience in industry
Experience with Tech Transfers and scaling-up/scaling-down of DSP processes
Prefferably hands-on experience with DSP unit operations like IEX chromatography and UF/DF
Both experience with vaccine development and knowledge of GMP are advantages
You have enthusiasm to support production by hands-on presence during production (sometimes traveling required)
Excellent communication skills both in Dutch and English.

Wat hebben we te bieden - What do we offer
Long term position, which starts with a 6 months contract at CheckMark
Salary indication from €3600,- gross per month based on a full-time position
Full-time position, where 32 hours a week is negotiable
Dayshift
Wil je meer weten - More information
Neem voor meer informatie contact op met Jurjen Wilschut: 088 00 21 122 // 06 302 47 453
Vacaturenummer: 6757

Solliciteer nu