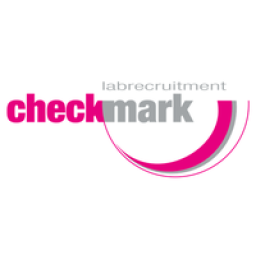 CheckMark Labrecruitment
Gepubliceerd: ongeveer 1 maand geleden
Outsourcing Coordinator Cell Line Development
Gepubliceerd: ongeveer 1 maand geleden
Waar ga je aan de slag - Where will you work
This company in the Utrecht area is a biotech company specialised in humane antibody therapies against cancer. In the past years they have been growing and expanding a lot. Generally it is an informal and open company to work at.

Wat ga je doen - What will your job be
Do you have experience with cell culture and are looking to take the step out of the laboratory? Then this might be interesting for you! Keep reading to find our more.

As Outsourcing Coordinator Cell Line Development you will help and support the organisations cell banks and LIMS database. Some of your responsobilities:

Keep cell bank stock in the nitrogen up to date and keep track of low stocks

Order cell lines, request and check documentation and Certificates of analysis and store these

Making sure all MTA's and licenses for research are in place for each cell line

Update the database with culture conditions and media recipes for each cell line

Ship cell banks for tests of sterility, mycoplasma and viral tests

Updating storage capacaty of nitrogen containers

Contributing to the optimization and innovation of stock supply and implement new processes for the database

Wat vragen wij - What are we looking for
For the position Outsourcing Coordinator Cell Line Development we are looking for a candidate who wants to take a step away from the laboratory. Furthermore you:

Have relevant experience in cell culture techniques and knowhow on media recipes

Have completed a Bachelors (HLO) education or equivalent

Have at least 2 years of work experience with various cell culture techniques including cultures of mammalian cells

Are interested in automated processes and like to contribute to the development of these processes

Have an interest in documentation and working with LIMS database systems

Have affinity with automation and optimiation in your work

Are able to do cell reparations and labaling, knowledge of how different cells behave under different conditions

Are highly motivated, take initiative, enjoy working in a team, are flexible and service minded

Wat hebben we te bieden - What do we offer
Lange termijn dienstverband, waarbij je start met een jaarcontract direct bij het bedrijf
Salarisindicatie vanaf € 2350,- per maand o.b.v. fulltime
Fulltime dienstverband (40 uur/week)
Dagdient
Wil je meer weten - More information
Neem voor meer informatie contact op met Sebastiaan Loriaux 088 0021126 of Na Rae de Jong: 088 0021123
Vacaturenummer: 6891
Solliciteer nu