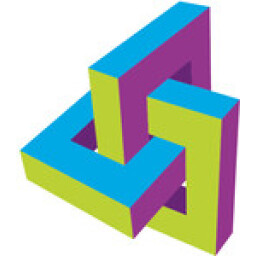 CLS Services
Gepubliceerd: 19 dagen geleden
MEA RA Product Manager
Gepubliceerd: 19 dagen geleden
CLS Services is a leading professional recruitment agency, specialised in the recruitment and career coaching of people with a background in chemistry & life sciences. For our client, Astellas Pharma Europe B.V., we are searching for a MEA RA Product Manager.

Keywords

Regulatory Affairs
International (non EU)
Product manager MEa region
Affiliate contact
Dossier, Strategy and Planning
Job description
This position leads the development, preparation and implementation of regulatory strategies to maintain, and extend product development and registrations in the non-EU region, in alignment with Therapeutic Areas for maintenance activities. You provide proactive guidance to internal groups and affiliates or business partners based on technical and regulatory knowledge towards development of strategic and tactical plans. You create Content Planner and submission timelines for maintenance activities in collaboration with Therapeutic Areas, CMC-RA, Labelling and Affiliates / Business Partners, as applicable.
Other responsibilities:
Coordinates and monitor timelines for the execution of the Content Planner;

Creates and completes local regulatory documents for various submissions including, but not limited to, MAAs and their maintenance, amendments, renewals, variations and deficiency letters, as well as the corresponding Content Planners, in addition to other relevant regulatory filings;

Directs affiliates and business partners and/or manages preparation of forms, cover letters or other administrative components for submissions in addition to non-admin. M1 content.

Specific responsibilities include leading/coordinating the generation and completion of regulatory documents for submissions to the corresponding health authorities and support of marketing application submissions through our affiliates and/or Business Partners.

Develops professional relationships with Business Partners and health authority staff whenever applicable; supports agency meeting preparation and facilitates key agency meetings to ensure full discussion of issues and opportunities; tracks key outcomes and commitments.

Ensure document exchange across regions through Document Request Form.

Responsible for interacting with RA Therapeutic Area and RA representative through GRET-REN to align Astellas' regulatory strategies; influences internally and externally to contribute to project/product decision making ensuring viable regulatory approaches.

Who we're looking for
For this role we are looking for an experienced candidate with at least 5 years of relevant pharmaceutical Regulatory experience, preferably in global / non EU countries. You have strong scientific knowledge in chemistry, general biological/physical science and ability to apply that knowledge to regulatory issues and product development. You have strong organizational skills with the ability to manage large projects and provide regulatory guidance/training to internal stakeholders and others in the department.
Fluently in English is mandatory, speaking Arabic and/ or Russian are nice to haves.
Are you the experienced candidate we are looking for?

Company profile
Astellas is a Japanese multinational pharmaceutical company employing over 17,000 people worldwide with global sales exceeding 11 billion euro. The group's EMEA headquarters are based in London, with affiliates throughout Europe engaged in research & development (R&D), manufacturing and sales & marketing. With over 4,500 employees, EMEA is an important and growing Astellas region, having key strengths in the therapy areas of Urology, Transplantation, Anti Infectives, Pain Management and Oncology. The global annual R&D investment of 15% to 20% of sales is evidence of the group's commitment to improving the health of people worldwide through the provision of innovative and reliable products. Astellas employs around 950 persons in the Netherlands, in Leiden and Meppel.



Additional vacancy information
Reference: A2100097
Contract: Temporary contract with CLS Services
Education: HBO/BSc.
Terms: Salary: > 62000
Days of leave: 25 + 13
See here our other employment terms for this vacancy
Contactperson: Aniek Vugts
Phone: +31 (0)88 22 77 555

Solliciteer nu