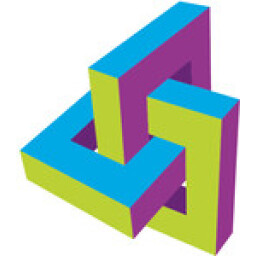 CLS Services
Gepubliceerd: 7 dagen geleden
Master Data Specialist
Gepubliceerd: 7 dagen geleden
CLS Services is a leading professional recruitment agency, specialised in the recruitment and career coaching of people with a background in chemistry & life sciences. For our client, Janssen Vaccines & Prevention, we are searching for a Master Data Specialist.

Company profile
Janssen Vaccines & Prevention is dedicated to bringing meaningful innovation to global health. They focus on the discovery, development, manufacturing and marketing of vaccines and antibodies to protect people world-wide from infectious diseases.



Job description
As Master Data Specialist, you are responsible for the co-ordination, creation & maintenance of various master data (material masters, BOM, recipes, (time) standards, relationships, offsets, machines/resources, …) in the SAP & OMP+ systems, as well as execution of impact analysis or feasibility studies of change requests so that material planning, production, release, finance and other processes can proceed optimally.
Responsibilities:

Manage and process various master data in 1 or more systems: SAP/SUSTAIN and OMP+;
initiate (technical) changes to the systems;
critically check data provided by the other functions, checks against instructions;
Create / change Master Data in accordance with the applicable procedures and input data provided;
Work closely with other departments (e.g. planning MPS & DSS & MRP, Quality Assurance, Production, Technical Operations, process engineers and project engineers) for co-ordinating and monitoring implementation data of various Master Data;
Occasionally contact other LM API sites in case required to discuss current issues and to exchange information on data management.
Who we're looking for
We are looking for a candidate with a Bachelor degree. There is a colleague who can help you get on track.
Basic knowledge of SAP is a must;
Experience in a similar job is requested but a production process background could also be a fit;
The right person is a strong communicator, who is able to work virtually but takes initiative in her work and reaches out to other team members for help/input;
Accurate and quality driven. Wrong data input have big consequences;
Can work onsite if this is required in the future;
Knowledge of the English language is a must combined with Basic Dutch because of contact with production and a few forms are in Dutch.
Additional vacancy information
Reference: A2000125
Contract: Temporary contract with CLS Services
Education: HBO/BSc.
Terms: This is a project for 0.5 FTE 20 hours / week
Contactperson: Claudia Erwich-Faaij
Phone: +31 (0)88 22 77 555
Solliciteer nu