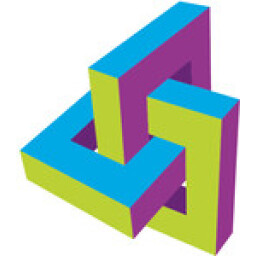 CLS Services
Gepubliceerd: 5 dagen geleden
Manufacturing Data Analyst
Gepubliceerd: 5 dagen geleden
CLS Services is a leading professional recruitment agency, specialised in the recruitment and career coaching of people with a background in chemistry & life sciences. For our client, Janssen Biologics B.V., we are searching for a Manufacturing Data Analyst.

Keywords

Quality Assurance
GxP
Operations
Computer System Validation (CSV)
SAP
Job description
Are you looking for a role as Data Analyst? Do you have a BSc. degree and GxP experience? Then we are looking for you!
As Data Analyst, you will work within the Operations department, supporting Business System Owners to perform administrative base-business and routine data management / data integrity activities for GxP computerized systems.
You will coordinate schedules and tasks, propose and implement procedural updates, provide guidance and support to the business to continuously improve GxP processes. These processes are related to DI topics such as Security / User Access Management, Audit Trail, Backup & Archival.
Essential job responsibilities:
Performs admin activities for manufacturing systems (access management, access review, system audit trail review, etc);

Monitors recurring processes (e.g. Periodic Review in SAP, back-up schedules) and prompts/supports their execution;

Responsible for Data Life Cycle management related to the supported BSOs and Computer systems;

Creates, reviews and updates related documentation;

Cooperates with local/global key stakeholders;

Adhere to compliance best practices, EHSS regulations and lean principles;

Perform other work-related activities assigned by supervisor;

Translates user requirements into technical specifications and systems following the set Data Integrity standards;

Supports Business System Owner for Change Controls and Quality Records.

Who we're looking for
To successfully fulfill this role, we are looking for a BSc. candidate in a relevant discipline with 2-4 years of related working experience in Quality Assurance. Experience with GxP is a must have. Automation/CSV (computer system validation) knowledge and SAP experience are a plus.
As a person, you can work independently, are a self starter and you show ownership.

Company profile
Janssen Biologics creates, acquires and markets unique biopharmaceutical therapies. Their innovative products focus on the management of three major disease areas; cardiovascular, immunological disorders and cancer.

They strive to be a prominent company. Not only by the marketing of important new products. They also effectuate to increase the applications of their existing products. This means investing in the right research, forging the right business partnerships and hiring the right people to maintain the highest quality.



Additional vacancy information
Reference: A2100037
Contract: Temporary contract with CLS Services
Education: HBO/BSc.
Terms: Contract for at least one year. Preferably full time.
Salary: >2600
Days of leave: 25 + 11
See here our other employment terms for this vacancy
Contactperson: Aniek Vugts
Phone: +31 (0)88 22 77 555

Solliciteer nu