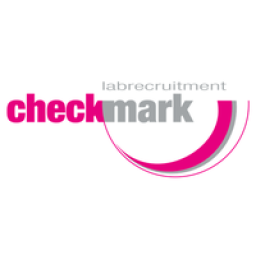 CheckMark Labrecruitment
Gepubliceerd: ongeveer 2 maanden geleden
Manager Microbiology
Gepubliceerd: ongeveer 2 maanden geleden
Waar ga je aan de slag - Where will you work
A global biotech company that focuses on the development, pro­duction and marketing of vaccines, recombinant proteins and antibodies to prevent and combat infectious and other disease.
Wat ga je doen - What will your job be
Are you the flexible, inspiring leader in Quality with excellent communication skills who is looking for a new challenge for the coming months? Then, this position as a Manager Microbiology is the position for you! Keep reading to find out more!

As a Manager Microbiology you will lead the Microbiology Department consisting of approximately 35 people working in the Microbiology and AVA/Mycoplasma laboratory. This is a temporary role to replace a maternity leave in which you need to support and facilitate people within the department both from a content perspective as well as from people management skills. Your key responsibilities:

Represent the Microbiology department towards the internal customers and towards the external stakeholders like health authorities;
Lead, coach and develop the team members including target definition and performance review
Liaise with the peers within the network to align on microbial and organizational strategies;
Drive continuous improvement within Microbiology in operational efficiency and GMP compliance;
Assure that all Microbial testing is performed following the applicable cGMPs requirements and the approved MA's/BLA's;
Assure that the department budget is met with respect to both expenses and head count;
Define and measure the appropriate KPIs to manage the performance of the Microbiology department.
Wat vragen wij - What are we looking for
For the position of Manager Microbiology we are looking for a strong leader with extensive experience in quality and sound microbiological knowledge. Other qualifications:

University degree in microbiology, pharmacy or related field
10+ years in Quality or related supply chain department, of which at least 5 years in a supervisory role
Several years of managerial experience and proven people management skills
Sound knowledge of microbiological topics and familiarity with biopharmaceutical production and testing is a must, knowledge of viral testing preferred
Extensive knowledge of cGMP regulations

Fluent communication skills in Dutch and English

Wat hebben we te bieden - What do we offer
A contract for 5 months at CheckMark Labrecruitment

Salary indication from €4500,- to €6100,- based on fulltime
Fulltime employement (40 hours/week), 32 hours/week is discussable
Wil je meer weten - More information
Neem voor meer informatie contact op met Jurjen Wilschut: 088 00 211 22
Vacaturenummer: 6775
Solliciteer nu