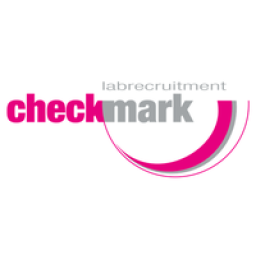 CheckMark Labrecruitment
Gepubliceerd: ongeveer 1 maand geleden
Manager Chemistry
Gepubliceerd: ongeveer 1 maand geleden
Waar ga je aan de slag - Where will you work
Our client in Rotterdam is the recognized provider of analzer solutions and defines instrumentation standards since 1981.
Wat ga je doen - What will your job be
As a Manager Chemistry you will have an integral part of the operations team focusing on the delivery of high quality gas chromatografic instruments. You will be involved hands-on while also focussing on strategic direction and supervision of the team. Are you interested? Apply!

As a Manager Chemistry you will lead a team of 6FTE, which focusses on delivering high quality gas chromatographic systems. You will be guiding this team, enabling that all conditions are met for your teammembers to work efficiently. Also, you will be involved hands-on and help solve complex analytical problems using your own knowledge of analytical chemistry and gas chromatography. You will have the following tasks:

Provide strategic direction, vision, and leadership to direct reports including coaching, developing and conducting yearly performance evaluations

Analye and plan work force utilization, space requirements, workflow and design layout of equipment for optimal efficiency and safety

Estimate production process step times, staffing requirements and related costs to provide information for management decisions

Utilize appropriate statistical techniques in process development to identify and ensure products meet necessary capabilities

Institute process and product improvements resulting in a positive impact on production cycle time, product costs and product quality

Wat vragen wij - What are we looking for
From a Manager Chemistry we ask the following:

HLO degree in the field of analytical chemistry with at least 5 years of relevant experience, plus 2 years of proven project leadership experience

Demonstrated technical analysis capabilities including statistical analysis, process improvement methodologies,  quality assurance concepts, etc.

Working knowledge of new product/process introduction methodology and reliability

Proficient in IFS or other Oracle based ERP (Preferred), and intermediate to advanced skills in MS excell

Technical knowledge of laboratory equipment within the petrochemical industry is a plus

Excellent written and verbal interpersonal and presentation communication skills in English
Wat hebben we te bieden - What do we offer
Long term position, which starts with a one year contract directly at the hiring company
A salary indication ranging from €4400,- to €5200,- gross/month based on fulltime

Fulltime position (40 hours)

Dayshift

Wil je meer weten - More information
Neem voor meer informatie contact op met Ozan Arikan: Ozan@checkmark.nl // 088 00 21 125
Vacaturenummer: 7025

Solliciteer nu