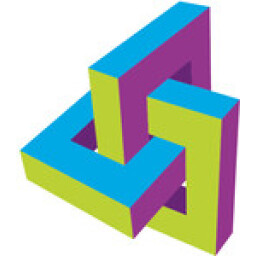 CLS Services
Gepubliceerd: 29 dagen geleden
Laboratory Scientist Clinical Immunology
Gepubliceerd: 29 dagen geleden
CLS Services is a leading professional recruitment agency, specialised in the recruitment and career coaching of people with a background in chemistry & life sciences. For our client, Janssen Vaccines & Prevention, we are searching for a Laboratory Scientist Clinical Immunology.

Keywords

Immunology / Virology
Cell based assays
Serology assays
GMP / GCP
SPSS or JMP
Job description
Do you have a PhD and do you still like to work in the laboratory? Do you have a strong background in immunology/virology and assays like ELISA, Flow Cytometry and/or Elispot? Then we are looking for you!
As a Laboratory Scienst, your responsibility is to design and execute experiments for the development and validation of immunological assays to be used in the analysis of samples from clinical trials, and to generate high-quality scientific reports. Besides this, you are responsible for the long-term life cycle management of the methods you are the expert on, together with the key reagents, equipment and data analysis tools required for the assay to be performed.
You are expected to maintain your technical edge by following relevant literature and knowledge in the field, or by performing experiments on a regular basis, to support assay development processes. Your activities must be executed according to Good Clinical Laboratory Practice (GCLP) quality requirements and you must remain aware and tackle any assay-related issues and potential areas of improvement in the laboratory. You are responsible for instructing operators on the scientific fundamentals of the assays you are responsible for, and to critically review to the data generated by them.
Who we're looking for
The right candidate a PhD in biological/medical sciences with strong immunology or virology background with at least 3 years of experience in a pharmaceutical or biotech company. You have extensive, hands-on experience in the development to validation of serology or cell-based assays (ELISA, Virus Neutralization Assays, ELISPOT, Flow Cytometry or similar) according to regulatory and quality standards such as ICH, GCLP, GCP or GMP. Knowledge of biostatistics and experience in statistical programs such SPSS or JMP is a must.
Other competences and skills relevant for the job:
Excellent skills in technical writing;

Experience with using the "Design of Experiment (DoE)" principles is a plus;

Experience in high-throughput assays is desirable.
As a person, you are proactive, quality minded and you can perform well under pressure. You have good planning and coordinating skills and finally you are a great team player with soft skills, able to motivate and empower others.

Company profile
Janssen Vaccines & Prevention B.V. is part of Johnson & Johnson, one of the biggest and most respected health care companies in the world. They are dedicated to bringing meaningful innovation to global health. Their teams focus on the discovery, development, manufacturing, and marketing of novel vaccines to prevent some of the most devastating and complex infectious diseases. These range from respiratory infections like respiratory syncytial virus (RSV) to human immunodeficiency virus (HIV) and pathogens of global concern, such as Ebola and COVID-19.
In this organization, entrepreneurial people are working in a dynamic culture in which innovation and a 'can do' state of mind are of crucial importance. They are continuously looking for enthusiastic, talented people who have the ambition to develop themselves and can be of value to Janssen. The offices of Janssen Vaccines & Prevention are located in Leiden, The Netherlands.

Department
The Clinical Immunology department is responsible for the immunological evaluation of vaccine candidates in clinical trials. In close collaboration with the Biomarker group and clinical development group, the clinical immunology department executes the immuno strategies and ensures the development, and validation of the required immunological assays as well as clinical sample analysis and data reporting. Typical assays to determine the immunogenicity of vaccines are the antibody ELISA, T cell ELISpot, Intracellular Cytokine Staining, and virus neutralization assays. The clinical immunology department offers Janssen Vaccines with services in Scientific and operational excellence, with high standards of quality and compliance.

Additional vacancy information
Reference: A2100013
Contract: Temporary contract with CLS Services
Education: PhD.
Terms: Position for at least one year.
Salary: >4200
Days of leave: 25 + 11
See here our other employment terms for this vacancy
Contactperson: Claudia Erwich-Faaij
Phone: +31 (0)88 22 77 555

Solliciteer nu