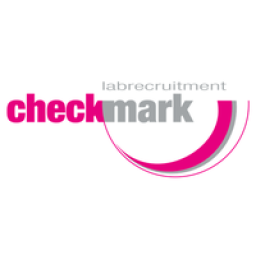 CheckMark Labrecruitment
Gepubliceerd: 7 dagen geleden
Laboratory Automation Specialist
Gepubliceerd: 7 dagen geleden
Waar ga je aan de slag - Where will you work
A large biopharmaceutical company. The position is at One Lab Laboratories, a combined lab existing out of several test labs. The specified test labs are divided based on specific techniques and/or expertise. All test labs are supported by a Lab Service team. The Lab Service team consists out of specialized sub teams: Automation, Equipment Life Cycle Management and Sample Management.

Wat ga je doen - What will your job be
Are you a HBO/WO graduate and do you have demonstrable experience and affinity with analysis methodology in combination with automation? This could be your job!

As a Laboratory Automation Specialist you will work on implementation of automation related to new products in a highly flexible environment and takes part of Lab Systems initiatives and projects, all in cooperation with the global organization and in alignment with the business needs.
Lab systems variate from (standalone) analytical equipment to complex global platform projects like LIMS (Laboratory Information Management Systems), SDMS (Scientific Data Management System) and future new paperless opportunities.
User requirements of (current and new) systems need to be translated into technical specifications

Next to that (standard) data definitions still need to be developed to establish quality and data integrity expectations. Compliance to those expectations need to be ensured.
Wat vragen wij - What are we looking for
For the position of a Laboratory Automation Specialist we are looking for a highly motivated candidate with a bachelor or master degree in Life Sciences or Computer sciences.

Background in software development and programming Experience; Laboratory Experience is considered as a plus
Project management skills and interpersonal skills, engaged in contact with personnel at all levels within the organization.
Written and oral communication skills in English. Dutch is highly desirable.
Planning skills, ability to prioritize multiple commitments.
Analytical thinking and (technical) problem solving. Lean/Six Sigma experience is desirable.
Pro Active, works independently, takes actions in the absence of specific instruction and is able to write protocols/reports, business correspondence and procedur
Wat hebben we te bieden - What do we offer
Secondment via Checkmark Labrecruitment till beginning of 2021

Salary indication starting at €2624,- gross per month based on fulltime

Fulltime position (40 hours/week) with 32 hours possible

Dayshift

Wil je meer weten - More information
Neem voor meer informatie contact op met Sebastiaan Loriaux, sebastiaan@checkmark.nl of 088 0021126
Vacaturenummer: 6739
Solliciteer nu