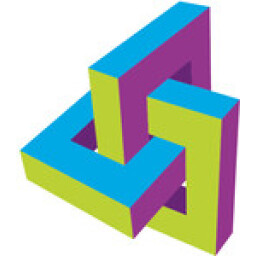 CLS Services
Gepubliceerd: 4 dagen geleden
Lab Services Automation Specialist
Gepubliceerd: 4 dagen geleden
CLS Services is a leading professional recruitment agency, specialised in the recruitment and career coaching of people with a background in chemistry & life sciences. For our client, Janssen Biologics B.V., we are searching for a Lab Services Automation Specialist.

Company profile
Janssen Biologics creates, acquires and markets unique biopharmaceutical therapies. Their innovative products focus on the management of three major disease areas; cardiovascular, immunological disorders and cancer.

They strive to be a prominent company. Not only by the marketing of important new products. They also effectuate to increase the applications of their existing products. This means investing in the right research, forging the right business partnerships and hiring the right people to maintain the highest quality.

Department
The One Lab Laboratories is a combined lab existing out of several test labs. The specified test labs are divided based on specific techniques and/or expertise. All test labs are supported by a Lab Service team. The Lab Service team consists out of specialized sub teams: Automation, Change Control & Deviations, Compliance, Equipment Life Cycle Management and Sample Management.

Job description
Are you university (WO) graduated? Do you have demonstrable experience and affinity with analysis methodology in combination with automation? Do you have the ambition to develop yourself as a (Senior) Technical Specialist in an international biotechnology company?

We are looking for an Automation Specialist. The need of automation support on Lab Systems is growing. The quality of data management, systems processes and standards (leverage on existing and implement new technologies) need to be supported and need to be improved continually. Lab systems variate from (standalone) analytical equipment to complex global platform projects like LIMS (Laboratory Information Management Systems), SDMS (Scientific Data Management System) and future new paperless opportunities.
Data Integrity is very important, therefore user requirements of (current and new) systems need to be translated into technical specifications and systems need to follow the set DI standards. Next to that (standard) data definitions still need to be developed to establish quality and data integrity expectations. Compliance to those expectations need to be ensured.
The Lab Services Automation Specialist gives follow up on GAPS and takes lead in and takes part of Lab Systems initiatives and projects, all in cooperation with the global organization and in alignment with the business needs.

Who we're looking for
The right candidate for this position is someone who likes intermediate between the LAB and IT. This means understanding the used (LAB) systems, troubleshooting, being administrator for all the systems and taking responsibility.
Qualifications and Competences:

MSc or BSc in Life Sciences or Computer Sciences;
Background in software development and programming Experience; Laboratory Experience is considered as a plus;
Affinity with computers and knowledgeable with systems used in a LAB environment;
Empower software knowledge / experience is a big plus!
Project management skills and interpersonal skills, engaged in contact with personnel at all levels within the organization;
Written and oral communication skills in English. Dutch is desirable;
Planning skills, ability to prioritize multiple commitments;
Analytical thinking and (technical) problem solving. Lean/Six Sigma experience is desirable;
Pro Active, works independently, takes actions in the absence of specific instruction and is able to write protocols/reports, business correspondence and procedures
Additional vacancy information
Reference: A2000126
Contract: Temporary contract with CLS Services
Education: WO/MSc.
HBO/BSc.
Contactperson: jan paul favier
Phone: +31 (0)88 22 77 555
Solliciteer nu