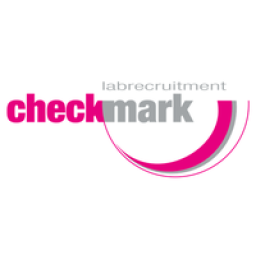 CheckMark Labrecruitment
Gepubliceerd: ongeveer 1 maand geleden
GMP Documentation Specialist COVID-19
Gepubliceerd: ongeveer 1 maand geleden
Waar ga je aan de slag - Where will you work
Our client is one of the biggest companies in health care, specialized in the development, production, and marketing of vaccines to prevent and combat infectious diseases. This department is an international team of about 50 people working on the manufacturing of cell banks, virus seeds and clinical batches (phase I to III) to support the development of new vaccine candidates.
Wat ga je doen - What will your job be
As Documentation specialist COVID-19 you will lead a project team to update the documentation according to quality standards and you will update your documentation yourself. In this way you make sure that document adjustments align with the new standard to avoid issues in the COVID-19 vaccine production process. Interested? Apply now!

As Documentation Specialist Covid-19 you are responsible for document adjustments to align with the new standards to avoid issues in the Covid-19 vaccine production process. In this way, you ensure the continuation of the production processes for cGMP clinical trial material.

You will lead a project team to update the documentation according to standard as well as update documentation yourself. Delivering the documents on time as agreed will be very meaningfull

You will also be tasked with other small and diverse tasks as well as reviewing batch documentation

For this, you will need to connect with specialist and partners inside and outside the department to assure the correctness of documentation

As the job entails teamwork within a diverse and global organization, we require good communation skills in English and Dutch

Wat vragen wij - What are we looking for
For the position of Documentation Specialist Covid-19 we are looking for a HBO candidate with strong documentation affinity and proven experience in project leadership. You have:

At least 3 years of relevant experience in the pharmaceutical / biotechnology industry

Experience in cell culture (USP), virus propagation, and/or downstream processing (DSP)

Experience with change controls, non-conformances, and cGMP documentation changes

Experience with cGMP and EHSS standards

Lean green belt certification is preferred

You have quality always as the main goal and you are clear in communication, also under pressure

Wat hebben we te bieden - What do we offer
Long-term position starting with a contract for 6 months via CheckMark Labrecruitment

Salary inidication starting at €2600,- groos per month based on fulltime

Full-time position (40 hours/week), where 32 hours a week is negotiable
Dayshift
Wil je meer weten - More information
Neem voor meer informatie contact op met Jurjen Wilschut: 088 00 211 22
Vacaturenummer: 6792

Solliciteer nu