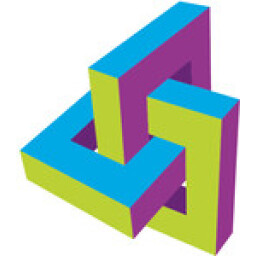 CLS Services
Gepubliceerd: 10 dagen geleden
GMP and Documentation specialist
Gepubliceerd: 10 dagen geleden
CLS Services is a leading professional recruitment agency, specialised in the recruitment and career coaching of people with a background in chemistry & life sciences. For our client, Janssen Vaccines & Prevention, we are searching for a GMP and Documentation specialist.

Company profile
Janssen Vaccines & Prevention is dedicated to bringing meaningful innovation to global health. They focus on the discovery, development, manufacturing and marketing of vaccines and antibodies to protect people world-wide from infectious diseases.

Department
The DSO department is an international team of about 40 people working on the manufacturing of cell banks, virus seeds and clinical batches (phase I to III) to support the development of new vaccine candidates. Manufacturing activities are performed under strict cGMP regulations and the process is established together with development departments, engineering & maintenance, QC, QA and warehouse. Their passion is to deliver high-quality results to their customers and to seek for opportunities for improvement: never a dull moment!Within the department four teams operate, each with specific responsibilities: Preparations, Cell culture, Downstream processing and the Operations Support Team. The teams are responsible for their cGMP status by maintaining the documentation system, reporting quality issues and performing the resulting corrective actions, master batch documentation, training and inspection readiness.

Job description
Would you like to be the person that is helping to realise a COVID-19 vaccine? Then this might be the position for you!

The GMP and Documentation specialist within the Janssen Pilot Facility is the first point of contact within the production teams for questions related to cGMP (training, inspections, audits and documentation). In different team settings, you will work on the maintenance and improvement of the available cGMP systems.

As GMP and Documentation specialist, you will be responsible for:

First departmental contact for questions about cGMP systems;
Initiating and handling of compliance records (Change Control, non-conformances and CAPA records) including root cause analysis;
Supporting/leading in keeping process documentation up-to-date;
Co-ordinating training system within the department;
System ownership of general production processes like gowning, routing and flow, segregation;
Leading role in the inspection readiness of the department, execution of inspections and follow up;
Working accurately and detecting opportunities for improvement with proper follow up, both on compliance work processes as well as personal development.
Who we're looking for
The ideal candidate has a B.Sc. with 3 years of proven experience in pharmaceutical/biotechnology and cGMP. You have experience with change controls, non-conformances and CAPA records. A Lean Green belt certificate is highly preferred.
You have a detailed understanding of cGMP and GMP documentation systems, such as Veeva truVault. You are an expert in handling non-conformances and follow-up. With process excellence/lean experience you are able to identify and lead compliance improvement projects.
We are looking for someone who is fluent in both English and Dutch and who has excellent interpersonal skills. Are you the positive team player fit for this job?
Additional vacancy information
Reference: A2000119
Contract: Temporary contract with CLS Services
Education: HBO/BSc.
Terms: Project for 1 year. In principle this is temporary additional resource requirement due to excess work, not anticipating extension at present. Full time preferred, 32 hours discussable. This would normally be an on-site role with only a 1 day per week work from home option.
Contactperson: Claudia Erwich-Faaij
Phone: +31 (0)88 22 77 555
Solliciteer nu