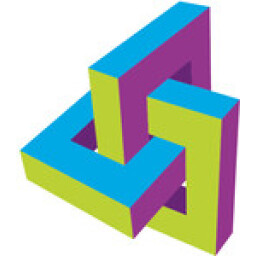 CLS Services
Gepubliceerd: 14 dagen geleden
Global Change Manager
Gepubliceerd: 14 dagen geleden
CLS Services is a leading professional recruitment agency, specialised in the recruitment and career coaching of people with a background in chemistry & life sciences. For our client, Unilever Nederland B.V., we are searching for a Global Change Manager.

Keywords
Change management
Separation of companies
Impact assessments
Interpersonal and communication skills
Job description
Unilever is proud of its Tea business, the biggest in the world, with world class purpose driven brands such as Lipton, PG tips and Pukka. Recently, Unilever decided to separate the Tea business to ensure it can best achieve its potential.
As they move through this journey towards becoming a standalone entity (of 20.000 people), we are seeking a Global Change Manager with a passion for exciting entrepreneurial experiences, who wants to contribute to building the bright future of this plant-based company.  The Global Change Manager will be responsible for providing support and co-ordinating a range of change activities across the functions and markets, ideally with experience of working within a multicultural environment, and should be able to demonstrate working to tight deadlines in a fast paced and pressurised environment.
Responsibilities:
Support the Global Change Management Lead in the design and deployment of change interventions;
Report on change impact assessments and change priorities;
Development of business change deliverables to achieve program's outcomes including engagement materials, frequently asked questions, etc.;
Work closely with the markets and functional leads in guiding and advising on change;
Liaise with business leads world-wide, to agree and implement change mitigations and ensure effectiveness of change networks;
Assess effectiveness of change activities and engagement levels in the build up to and post-go live;
Develop templates & guide the functional leads when deploying change interventions.
Who we're looking for
The ideal candidate has at least 5 years of relevant change management experience. We are looking for someone who has experience with separation of a company within an international setting. As this position deals with multiple international stake holders, you should have excellent interpersonal and communication skills.
Other relevant requirements are:
Solid understanding of business change management tools and techniques (Kotter, Prosci/ADKAR, etc.);
Experience in undertaking business change impact assessments and devising & executing appropriate change interventions;
Excellent planning and organisational skills;
Highly resilient and able to work with ambiguity in a fast-paced environment.
Company profile
The mission of Unilever is to add vitality to life. They meet everyday needs for nutrition, hygiene, and personal care with brands that help people feel good, look good and get more out of life.
With 400 brands spanning 14 categories of home, personal care and foods products, no other company touches so many people's lives in so many different ways.
Their brand portfolio has made them leaders in every field in which they work. It ranges from much-loved world favourites including Lipton, Knorr, Dove and Omo, to trusted local brands such as Blue Band and Suave.
They are constantly enhancing their brands to deliver more intense, rewarding product experiences. They invest €1 billion every year in cutting edge research and development, and have five laboratories around the world that explore new thinking and techniques to help develop their products.
Today Unilever employs 223.000 people in 100 countries world-wide, and supports the jobs of many thousands of distributors, contractors and suppliers.
Additional vacancy information
Reference: A2100099
Contract: Temporary contract with CLS Services
Education: WO/MSc.
HBO/BSc.
PhD.
Terms: Salary: 54000 - 85000
Days of leave: 25 + 13
See here our other employment terms for this vacancy
Project till at least end of 2021
Contactperson: Claudia Erwich-Faaij
Phone: +31 (0)88 22 77 555
Solliciteer nu