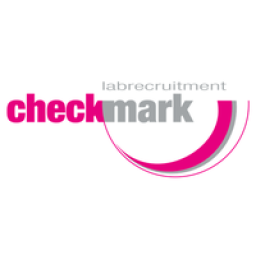 CheckMark Labrecruitment
Gepubliceerd: ongeveer 1 maand geleden
FACS Operator
Gepubliceerd: ongeveer 1 maand geleden
Waar ga je aan de slag - Where will you work
This company in the Utrecht area is a biotech company specialised in humane antibody therapies against cancer. In the past years they have been growing and expanding a lot. Generally it is an informal and open company to work at.
Wat ga je doen - What will your job be
As FACS operator you will be co-responsible for the Flow Cytometry Facility. Do you have FACS experience? Then keep on reading!

As a FACS Operator you will work with another colleague to support FACS activities across the whole organization.


You will mainly perform maintenance and quality checks on our flow cytometers (BD, Sony and iQUE equipment)

You will be co-responsible for keeping the FACS facility organized and help with troubleshooting the instruments

You will set-up equipment for cell sorting and directly assist sorting in these experiments.

You will provide introductory training on tools and analysis software and provice technical advice on experimental and panel design

Wat vragen wij - What are we looking for
For the position FACS Operator we are looking for a candidate with a MLO of BSc within life sciences, biology or biotechnology. Furthermore you:

Have at least one year of experience with FACS and a strong interest in flowcytometry and cell sorting

You enjoy troubleshooting instruments

Are able to work accurately both in the lab and when analyzing and reporting problems

Have experience with antibodies and affinity for lab automation

Show a strong interest in new technologies

Wat hebben we te bieden - What do we offer
Long term position starting with a contract for 1 year at the company

Salary indicaiton starting at 2350,- gross per month based on fulltime
Fulltime position

Day shift
Wil je meer weten - More information
Neem voor meer informatie contact op met Sebastiaan Loriaux 088 0021126
Vacaturenummer: 6964
Solliciteer nu